Bhutan, the world's happiest country, is one of the most sought-after destinations around the world.
Bhutan- 'World's Magical country'
Bhutan, the 'Last Shangri La', this spectacular land somehow manages to rejuvenate the broken heart. The wholesome climate, the breathtaking mountain views, and the serene monasteries may seem a cliched way to describe the magnificent beauty of Bhutan, but each word used for this mesmerizing country is in its purest form. Do you want to have the unforgettable experience in Bhutan? If yes, get in touch with the most reliable
travel agency in Jaigaon
for a hassle-free trip in Bhutan.
Most Charismatic Places in Bhutan You Must Explore
Endowed with alluring beauty, Bhutan has everything in its stock. Amidst all, Paro and Thimphu draw the attention of many visitors mostly by their surreal beauty. Have a loon on these places-
1. Paro- 'Glorious city of Bhutan'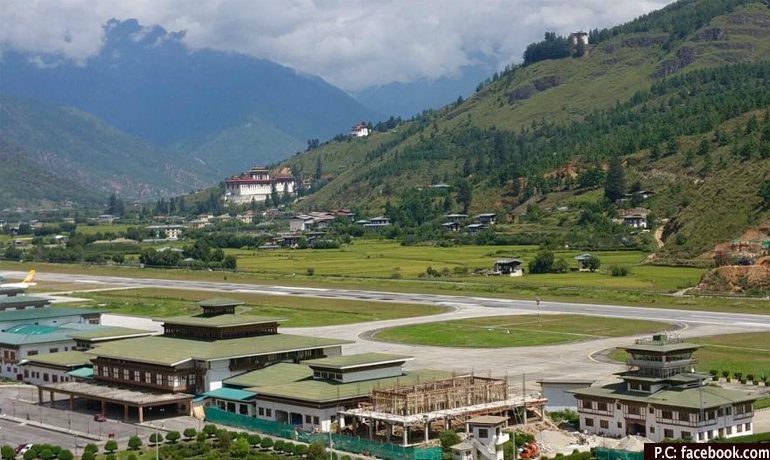 Paro serves as the gateway to some of the most popular tourist hotspots in Bhutan. Paro is the central part of Bhutan, where international airport of the country is placed. The beautiful valley of Paro is festooned with attractive pine coniferous trees. The road to this city it is lined with vibrant wooden shop fronts and restaurants.
Paro sightseeing
offers you a mesmerizing glimpse of natural beauty-
Taktsang Monastery- Aligned on the side of a cliff 1200m above the Paro Valley, it is one of the most iconic tourist places in Paro.
Opening Hours:
8 am-1 pm and 2 pm-5 pm
Rinpung Dzong- Also known as 'Fortress on a Heap of Jewels', Rinpung Dzong is another famous places in Paro for its stunning Dzong with high walls.
Opening Hours:
Everyday except Saturday and Sunday
Drukgyel Dzong- Built-in 1649; this Dzong was recommended as the vital monument for Bhutanese people and is a symbol of country's sovereignty.
National Museum- It is an outstanding educational institute in Paro which is popular for the collection of fine arts and 3-D stamps.
Opening Hours:
9 am to 4 pm
Chele La Pass- Perched at an elevation of 3,988m, Chele La Pass is a natural paradise which attracts many visitors by its spellbinding beauty.
2. Thimphu- 'Quaint Capital of Bhutan'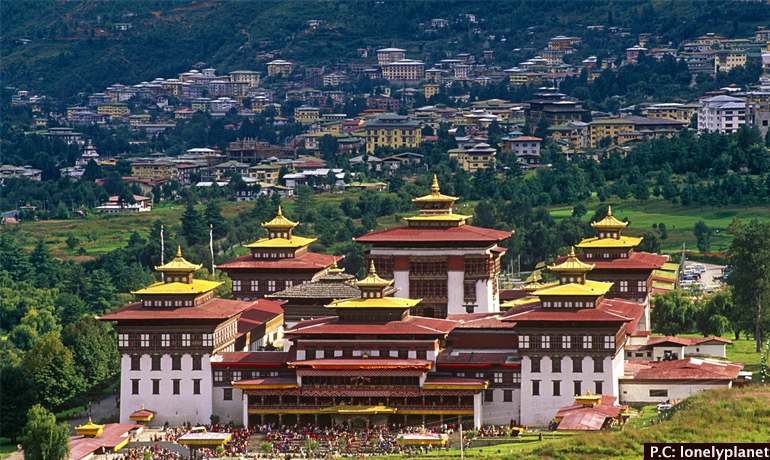 Thimphu, capital of Bhutan, is a unique blend of cultural day life and modern nightlife. Decked in serene monasteries, oriental architectural buildings, crazy nightlight, and vibrant lined streets, Thimphu will surely blow your mind. Your trip to Bhutan will be incomplete without exploring
Thimphu sightseeing
places such as-
National Memorial Chorten- Built-in 1974 by Jigme Dorji Wangchuck, it is one of the primary locations for the locals to offer their everyday prayers.
Opening Hours:
7 am to 9 am
The Weekend Market – The Weekend Market in Thimphu is the cleanest Asian market where you will get fresh and dried vegetables along with many souvenirs.
Zorig Chusum School of Traditional Arts – A workshop cum art school where children learn and exhibit their skills like in painting, bamboo & wood carving, sculpting & casting, and much more.
Working Hours:
8:30 am to 4:30 pm
Changangkha Lhakhang- Perched on top of a ridge above Thimphu, Changangkha Lhakhang is the oldest temple that represents a fine example of Bhutanese faith, tradition, and architecture.
Opening Hours:
9 am to 5 pm
National Library- It is another popular attraction in Thimphu which possesses a wide collection of Bhutanese books, xylographs, manuscripts, printing boards and many more.
Opening Hours:
9:30 am to 5 pm Can't wait to indulge in a captivating calm experience in those places? Plan your next trip to Bhutan with your dear ones to enjoy a perfect vacay!
Popular FAQs-
Q. What is the best time to visit Bhutan?
A.
The best time to visit Bhutan is from October to December.
Q. What are the most adventure activities in Paro?
A.
The most enthralling activities in Paro are Trekking in Taktsang Monastery, White Water River Rafting in Mo Chhu River, Paragliding, and Mountain Biking.
---