Bhutan is a country known by many names such as 'The last Shangri-La' and the 'land of the thunder dragon'. Known to be the last great Himalayan kingdom, Bhutan is a country concealed in magic and mystery. It is a country in which a conventional Buddhist culture cautiously adopts global developments. Bhutan is a country which is unique both culturally and environmentally. It is situated in the lap of the Himalayas. The philosophy of gross national happiness has been developed in this country where development is measured more on the well being of the people and not just on Gross Domestic Product. Here are some mystic and enchanting places in Bhutan that will blow your mind.Thimphu sightseeing cost depends upon the number of days you wish to stay in Bhutan. Thimphu altitude: 7650 ft
Here is a full list of tourist attractions in Thimphu you have to visit:
1. Changangkha Lhakhang – A popular pilgrimage site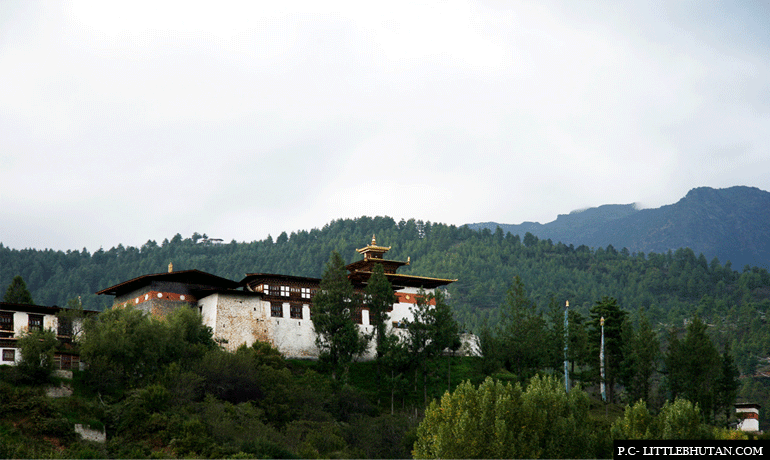 It is located on a small hill overlooking the Thimphu valley. This temple is built like a fortress on top of a ridge and is filled with pilgrims who visit here to name their newborn and also to get blessings for their young ones. Things to see: Statue of Avalokitesvara, panoramic views of the lush green hills.
2. Tashi chho Dzong – Holds top administrative offices of Bhutan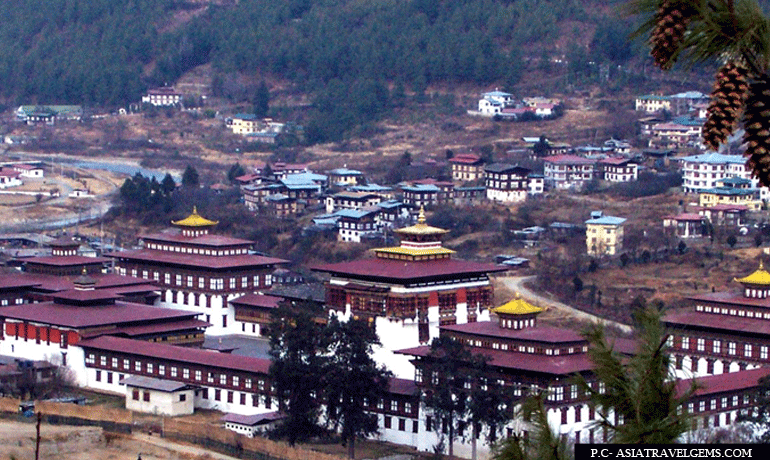 It was once a fortress or a Dzong which lies next to the wang Chhu river. It is about two kilometers away from the main town. The festival of Tsceshu is celebrated here. Things to see: amazing scenery and beautiful rose garden Important festival: Tshechu festival is celebrated here
3. Dechen Phodrang - palace of the great bliss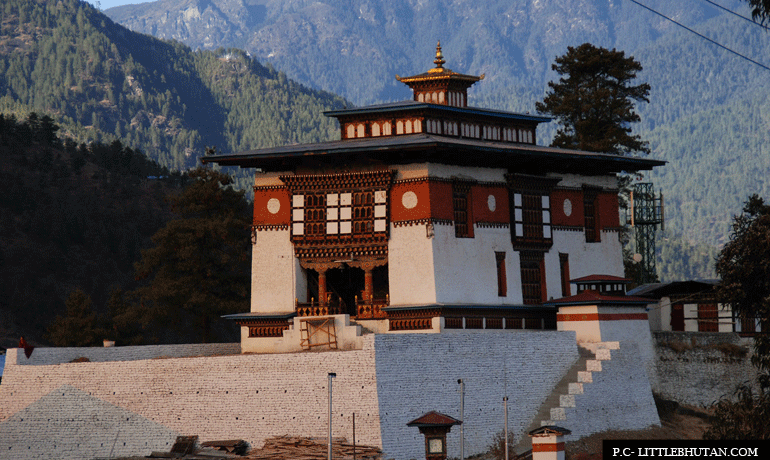 It has been a state monastic school since 1971. About 500 monks are provided with an eight-year course here. Things to see: the figure of Zhabdrung Ngawang Namgyal
4. National Memorial Chorten – A stupa or a religious relic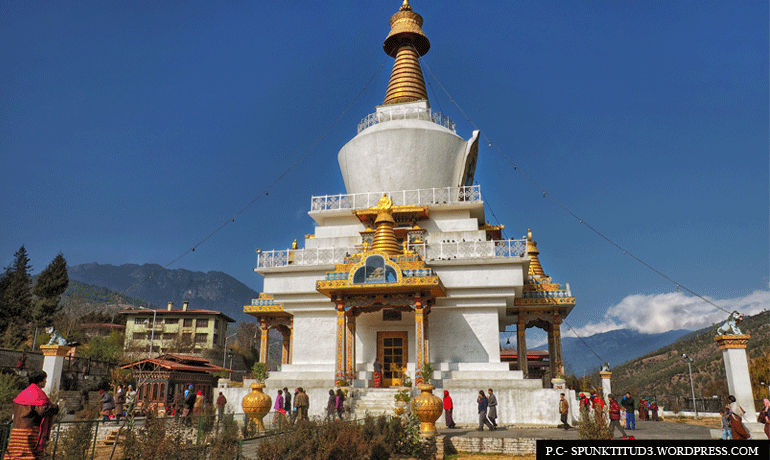 It was built on July 28, 1974, dedicated to the third king of Bhutan following his unexpected death when he was traveling outside the country. Things to see: the paintings and statues inside the monument
5. National textile museum- A heritage museum of Thimphu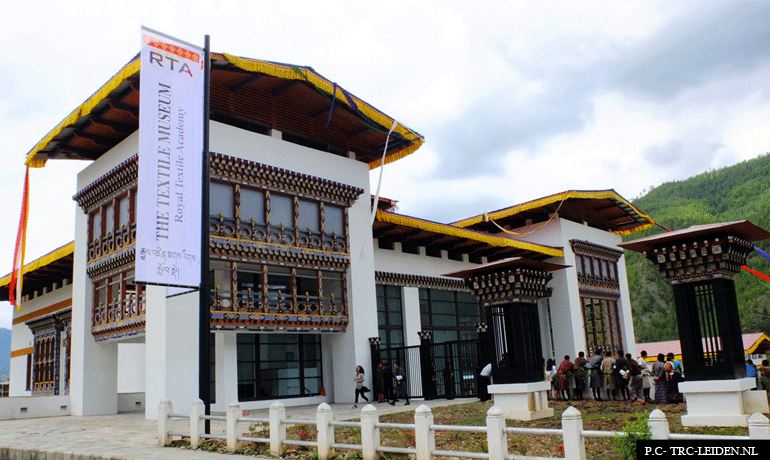 Established in the year 2001, the museum has a wide range of beautiful Bhutanese textiles including the crowns and costumes used by the Monarchs and members of the Royal Family. It tops the list of Thimphu local sightseeing places. Things to see: the textile buildings.
6. Buddha point- Kuensel Phodrang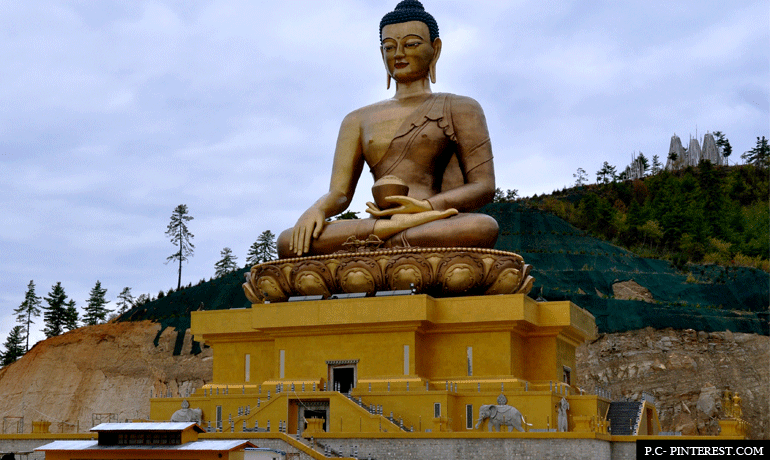 It is one of the most popular attractions in Thimphu. It consists of the largest bronze statue of Buddha and can be seen from every part of the city. It is probably the best place for sightseeing in Thimphu, Bhutan Things to see: marvel at the 170ft tall statue of Buddha
7. Institute of Zorig Chusum – Traditional school of arts and crafts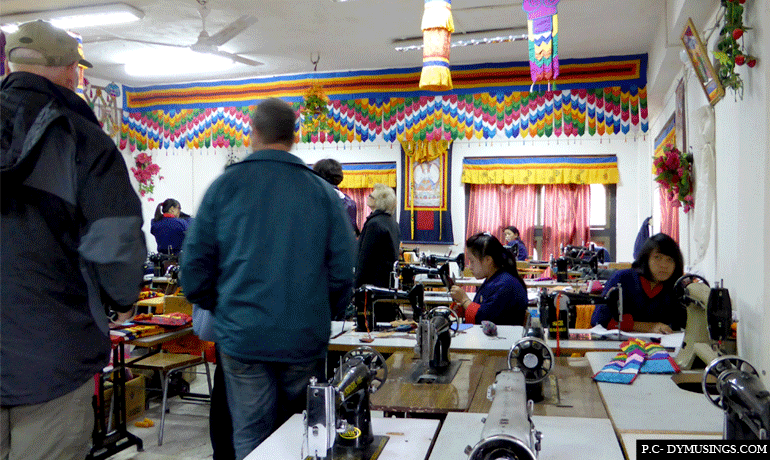 This institute comprises of students learning the 13 traditional arts and crafts of Bhutan. Courses for the duration of 8 years are offered here in 13 traditional arts such as painting, woodcarving, clay sculpture, mask making and so on. It is one of the most interesting Thimphu sightseeing places Things to do and see: witness the traditional art and craft of the Bhutanese people and learn how to paint thangka.
8. Centenary farmers market – A two storied market for local farmers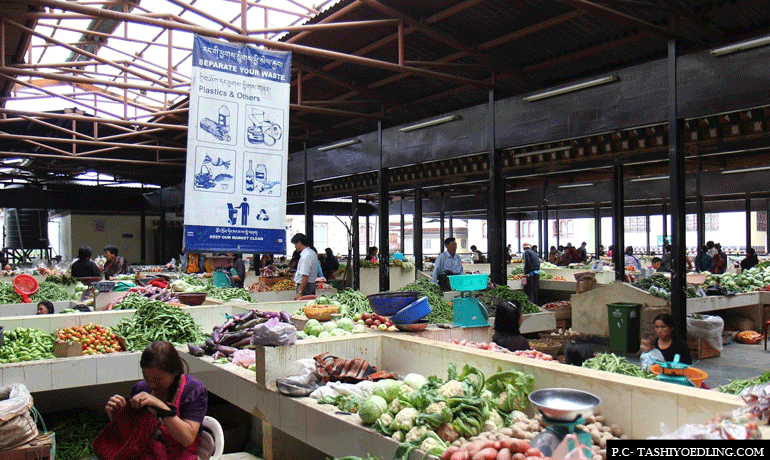 A wide range of fresh Bhutanese goods and vegetables are available here. The market is open from Friday afternoon. Things to do: buy fresh and organic vegetables at a reasonable price
9. Dochula Pass – A mountain pass on the snowy Himalayas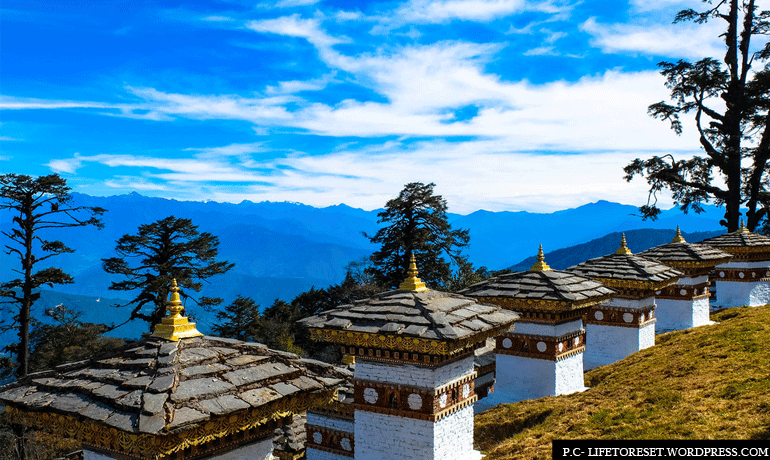 The Dochula pass is one of the highest pass in the western region of Bhutan, which is about 23 kilometers from Thimphu on the way to Punakha. It is probably one of the best sightseeing places in Thimphu, Bhutan Things to see: Prayer flags, beautiful scenery, and the amazing 108 Chortens
10. The National Institute of Traditional Medicine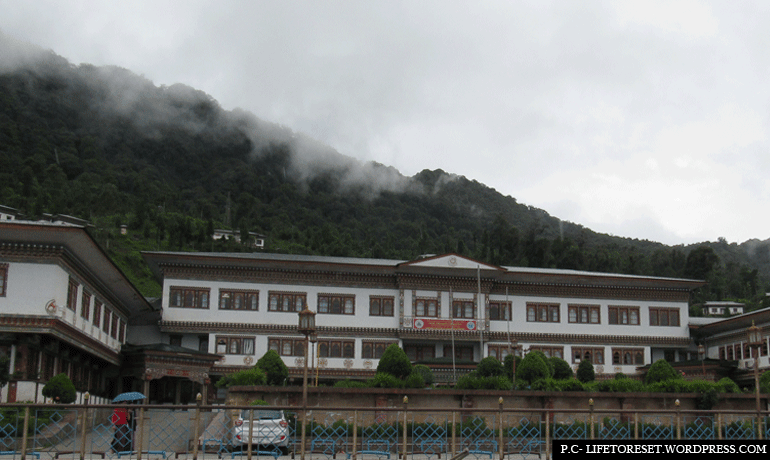 Bhutan still embraces their traditional culture and the institute is an example of the people of Bhutan who still prefer traditional medicine over modern meds Things to do: learn the ancient traditional method of making medicines
11. Motithang Takin Preserve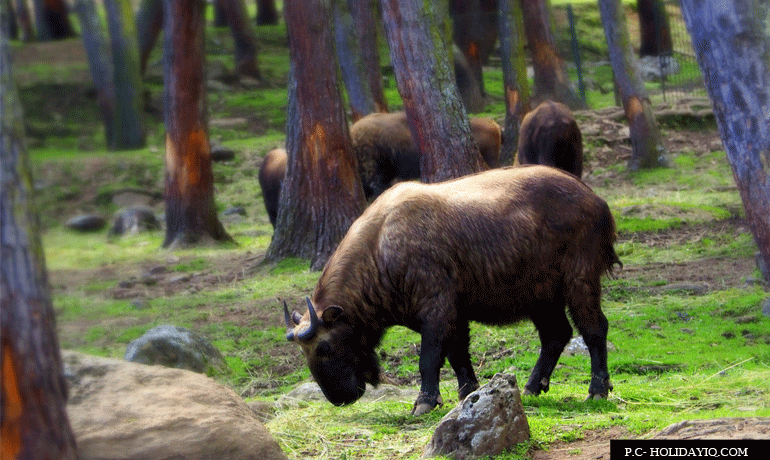 The Takin is the national animal of Bhutan due to its significance in the country's cultural history. The preserve houses the Takin which is a unique and beautiful endangered animal which is found only in Bhutan, Nepal, and China. If you are a nature lover this is the best place for sightseeing in Thimphu Bhutan Things to see: watch the endangered Takin.
12. The Folk Heritage Museum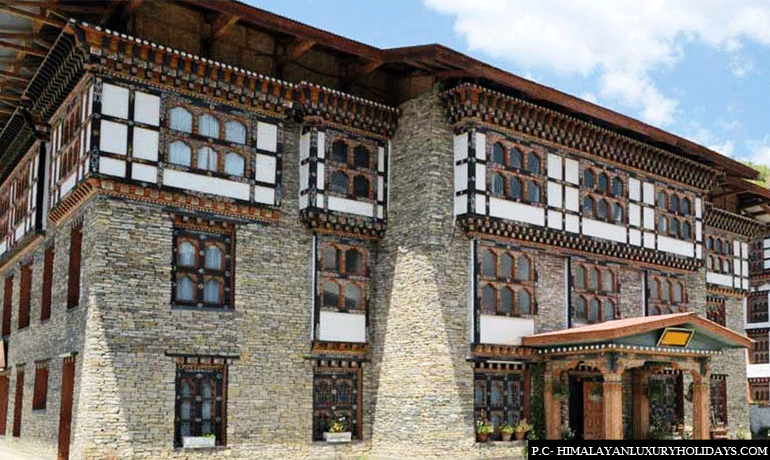 If you are a history enthusiast and very much interested in knowing about the ancient traditional ways of the Bhutanese people this is the place to be. Things to see: traditional kitchen garden and hot stone bath. Thimphu is definitely an enchanting place filled with monasteries and amazing panoramic views. If you are in Thimphu you should definitely not miss the places mentioned above. Do share your experience with us if you have visited any of these places in Thimphu.
---