Travelling to Bhutan is like traveling back in time. The untouched natural environment and ancient way of life is so peaceful that it will leave you with memories of a lifetime. Feel the wind in your face as you immerse yourself in the magic of beautiful temples and monasteries and authentic traditions of this magical country. The
Bhutan bike tour
taken will prove to be a paradise while passing through the breathtaking valleys, ridges, quaint villages, chanting of monks and clinking of chimes in the monasteries will surely put you in an awe-struck state of mind.
How to reach
To reach Bhutan within a short span of time you can hire a car and reach within 3 hours and 57 minutes at a distance of 156 kilometres. A
travelagencyinJaigaon
might be the right choice as they are experts and know the border well. As we all know that Indians do not need visa but an entry permit is necessary for them to enter Bhutan. When you will cross the border, you will be issued an entry permit at Phuentsholing which is only for 7 days for Thimphu and Paro only. With this permit you can only go to Thimphu and Paro but if you want to go to other places in Bhutan you have to get Restricted Area Permit from the Thimphu Immigration Office for those destinations. And if you are planning to extend your days of stay then you have to get the extension permit for the same. All these permits are free of cost and Passport or Voter ID Card is mandatory.
There are 3 ways of getting permit:
At the Phuentsholing Immigration Office between 9 am to 5 pm
At the Paro Airport if you are traveling in a flight
With the help of a registered Bhutanese operator which is chargeable.
Destinations sightseeing in Bhutan:
Phuentsholing:
This town is a popular commercial centre situated directly at the base of the Himalayan foothills. It is a fascinating place where different ethnic groups mingle especially Indian, Bhutanese and Nepalese.
Bhutan gate
Zangtophelri
Kharbandi Monastery
Palden Tashi Choling Tsu Lhakhang
Crocodile Zoo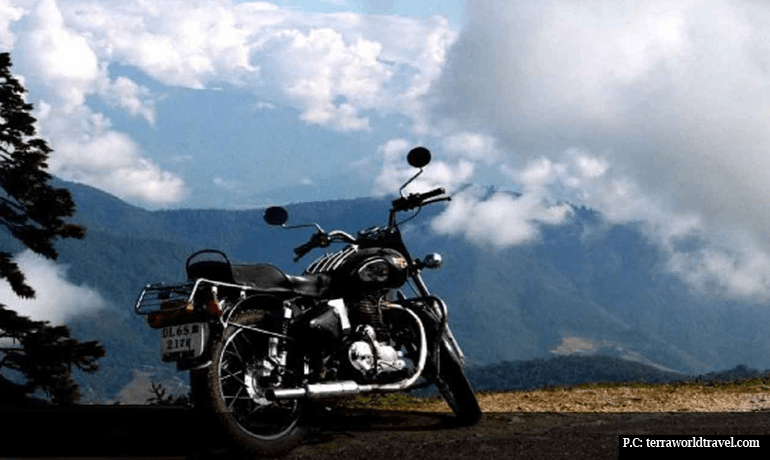 Paro:
The picturesque Paro is counted amongst the famous town of Bhutan. Though it is a valley but it has many places to visit. It is surrounded by rice fields and the serene Paro River which adds elegance to this valley.
Taktsang Lhakhang or Tigerís Nest Monastery
Chele La Pass
Rinpung Dzong
Airport view point
Drukyel Dzong
Dungtse Lhakhang
Druk Choeding Temple
National Museum
Thimphu:
It is the capital town of Bhutan and the centre of government, religion and commerce. Thimphu is a unique country with an unusual mixture of modern development alongside ancient traditions.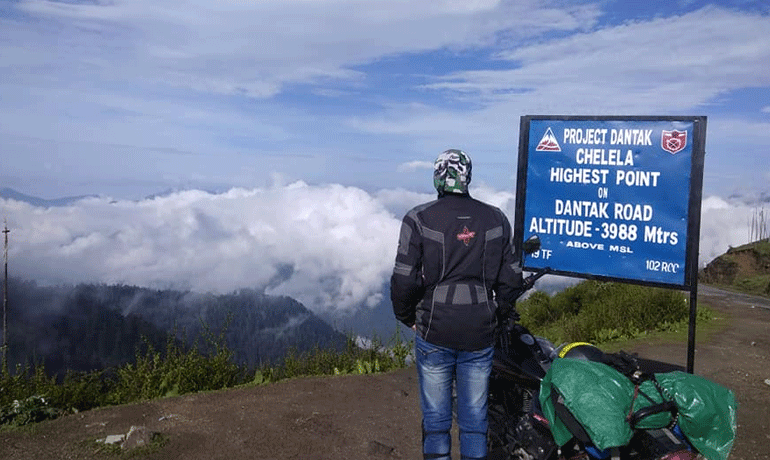 Memorial Chorten
Simtokha Dzong
National Library
Institute for Zorig Chusum
Trashichhoedzong
Weekend market
Changangkha Lhakhang
Buddha Point
Camping in Bhutan: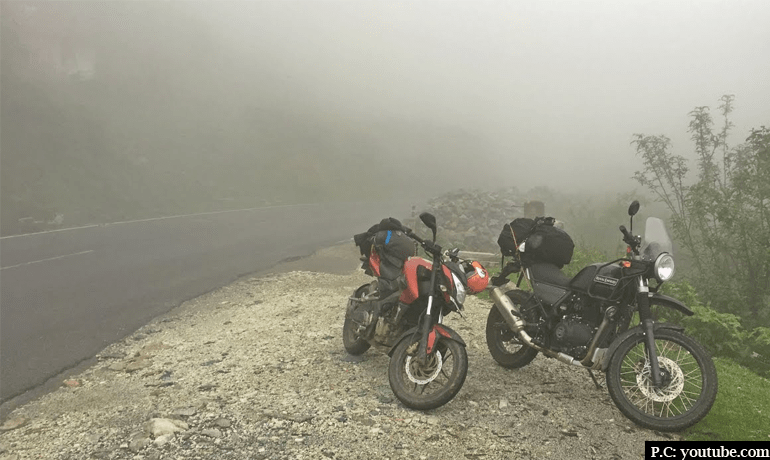 There are many beautiful places for camping in these destinations to explore the wilderness and beauty of the valleys and greenery of Bhutan, Thimphu and Paro. Camping in Bhutan amidst the daunting mountains and the magnificence will let your touring in Bhutan in a better way.
Nearby petrol pump in Bhutan:
The nearby petrol pumps for a thrilling complete Bhutan bike tour are:
Bhutan Oil Distributer, BOD
Address:
Phuentsholing, Bhutan
Address:
Paro, Bhutan
Address:
Phuentsholing, Bhutan
Address:
Thimphu, Bhutan
Address:
Thori Lam, Thimphu, Bhutan
Address: Paro, Bhutan
Bike rental companies and cost of bike in Bhutan:
You do not have to worry about your
Bhutan bike ride
as there are numerous rental companies who provides
bike rental in Bhutan
for you to have an off-road and plain road bike trip.
Address:
NH317A, Jaigaon, West Bengal 738152
Contact:
090932 51318
Address:
Thimphu, Bhutan
Contact:
+975 17 11 18 08 You can get yourself a bike in Bhutan by paying a mere of INR 1500 per day against a refundable security deposit of INR 10000 and original photo identity proofs.
Accessories needed for the bike trip:
For the safety ride amidst the roads of Bhutan you must have some accessories for a safe ride in Bhutan:
Riding Jacket
Riding Gloves
Saddle bags
Knee Guards
Pillion Helmet or Helmet Camera
Tent
Rubber Mat
Head Gear
Tank Bag
Safety bike riding tips:
There are few bike riding tips you need to know before riding a bike along the windy roads of Bhutan:
The road conditions are good enough with less traffic so it is easy for you to ride along the trails of Bhutan.
Bike riding documents are mandatory for you to hire bike for a Bhutan road trip.
If any damage occurs it will be the sole responsibility of the rider so riding safely is very important.
Wearing protective cloth and a helmet is a must for the whole ride.
As the roads are mountainous so you must be aware of the changing weather conditions.
Why Bhutan is unique for a bike tour?
Bhutan as a country has always remained separated and there is an air of mysticism about this hidden Himalayan kingdom. If you are a person looking for an adventurous and mind-boggling destination then Bhutan is what you must choose for. Ofcourse on that note exploring the country on a bike is a cut on above any other experiences for a lifetime to remember.
---