Where skyscrapers has no existence
Where luxurious vehicles are valueless
Come let us take you to that land …
Where smiles are more important than money
Where nature is preserved and pollution is stopped
Where mercy is bestowed and cruelty is vague
This land is known as BHUTAN
A WONDERFUL LAND OF
MONASTRIES, TEMPLES AND
CULTURE!
Bhutan is a mountainous land and therefore there are many beautiful valleys to talk about. In this article, we shall discuss about four such enticing valleys of Bhutan for you to visit.
Valley 1: Punakha Valley
Altitude: 4265 feet
Remarkable sight: 108 Chortens
A river always enhances the charm of a place. In this valley, there are two meandering rivers Mo chhu and Po chhu glorifying the existence of the place. Life is this valley seems so calm and meditative. You feel as if you are out of the world and reached a place where you can hear the birds singing, river flowing, children laughing and nature smiling.
Beside the two rivers there is the Punakha Dzong adding up to the beauty of the place. The longest suspension bridge existing in Bhutan is over the river Po chhu. Another magical temple the Chimi Lhakhang Temple is famous among the locals as a fertility temple. Small children of the valley are bought here after birth for blessing.
Valley 2: Phobjikha Valley
Altitude: 3000 meters
Remarkable sight: Gangtey Monastery
For people those who like hiking, Phobjikha valley is a remarkable destination. A fantastic wild life reserve is located at this place. You will experience black naked cranes here at winters and some other animals like wild Boars, Himalayan black bears and leopards.
Two of the rivers that enhance the beauty of the place are Nakey Chhu and Gay Chhu. There is a popular belief related to this place, that the two rivers represent snake and boar respectively. Visit the valley to experience uncompromising natural beauty.
Valley 3: Bumthang Valley
Altitude: 9185 ft
Remarkable sight: Jakar Dzong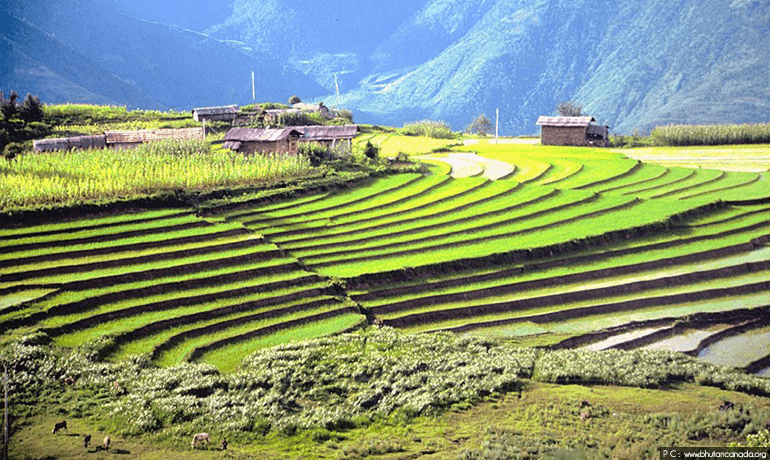 It is known as, "Switzerland of East". This is a very sacred place of Bhutan. Some of the famous valley here are Chumey, Ura, Choekhor and Ura.
The proud possession of this place is Jakar Dzong that majestically shows off its architecture and rich history.
Valley 4: Haa Valley
Altitude: 2670 meters
Remarkable sight: Lhakhang Nagpo and Lhakhang Karpo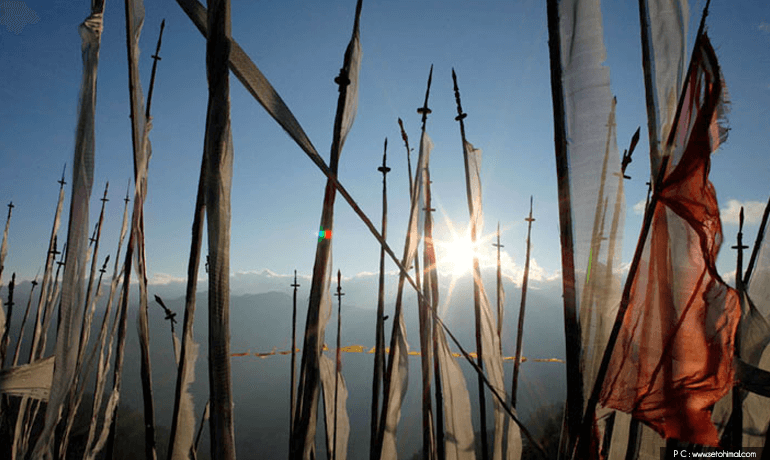 It is the most loved valley in Bhutan that is thought to God gifted. Tourist generally do not visit this valley because of its lesser infrastructural growth. The river that beautifies the valley is Haa Chhu.
The two famous temples of this place are Lhakhang Nagpo and Lhakhang Karpo, one is black and other one is while temple respectively.
Summing up:
While you come to Bhutan, set aside all your worries and tensions and indulge into the spiritual essence of Bhutan. If you want a tour planning or guide, we are ever ready to guide you with that.
---