Are you confused about what to eat during your trip to Bhutan? Check out this blog that covers some of the authentic dishes which one can try while travelling to this beautiful country. Have a look!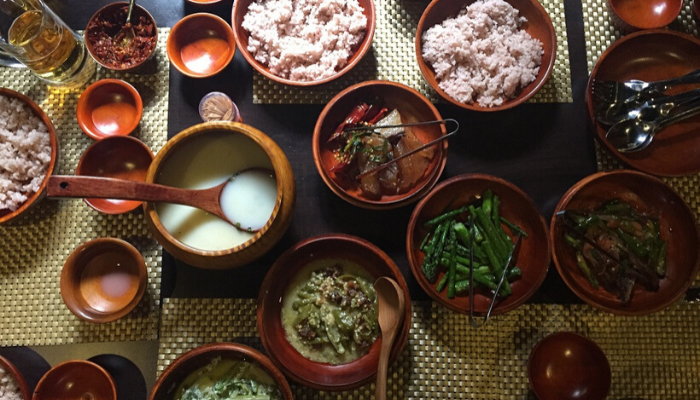 You might be guessing what type of foods do the Bhutanese eat? Bhutanese food consists of organic green vegetables like fresh garden spinach, chilli, leafy garlic, cherry tomatoes and as you get deeper you will thrill your taste buds. But before satisfying your stomach let us take a glance towards the elegance of Bhutan.
Mesmerizing Bhutan
Bhutan is one of the top-rated travel destinations in the world. It is popular for its natural biodiversity and is also the sole carbon-negative country.
Apart from being heritage with numerous mountains, monasteries and landscapes, the kingdom of Bhutan is not at the back of the line in cuisines. This city serves some of the different and unique mouth-savouring dishes. Get ready for a food journey!
Delicious Yet Traditional Dishes You Must Try Bhutan
Ema Datshi: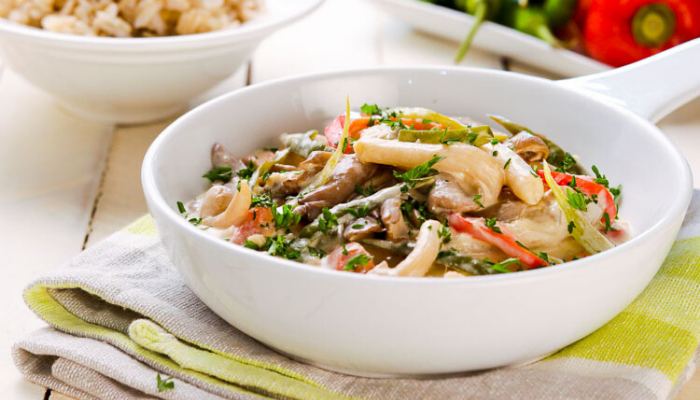 Despite being very hot, chilli is consumed a lot by the Bhutanese people. Ema Datshi is also the national dish of Bhutan, which is made with chilli and cheese stew. You might find different varieties of Ema Datshi in Bhutan but the taste remains the same.
Jasha Maru: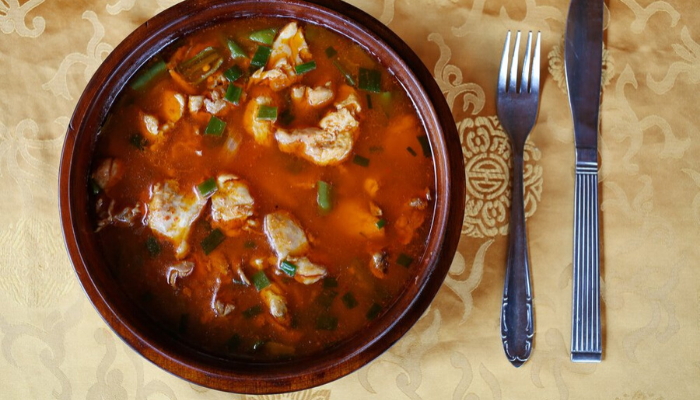 There is another popular dish to try, Jasha Maru. It is made of chicken with vegetables boiled together and is served with red rice. Ginger is the key ingredient. It has a unique taste but is mainly prepared during annual rituals, family gatherings and birthday celebrations.
Jaju: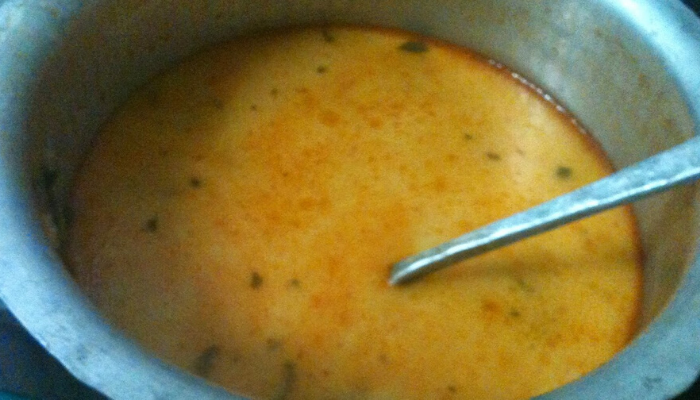 It is a whitish Bhutanese soup made with fresh milk with some vegetables added on it. Popularly known as Jaju, you can experience different varieties. However, the taste mostly remains the same leaving few might taste soft.
Hoentay: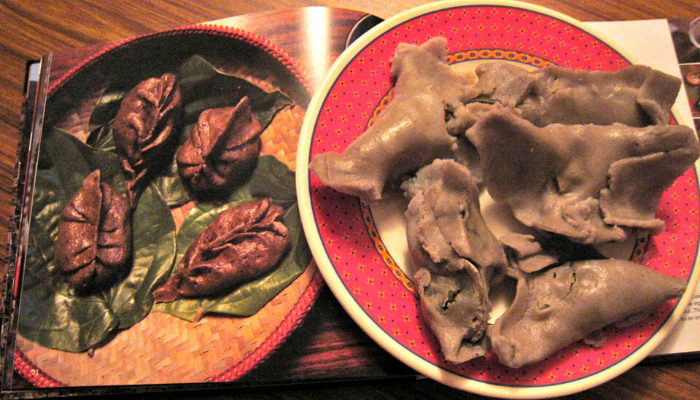 Another best-known dish of Bhutan is Hoentay. It is similar to Momos but the colour is a bit brownish. It is purely made of buckwheat with turnip leaves stuffed inside. Also, to know it goes well with Eazy and Suja Tea.
Khatem: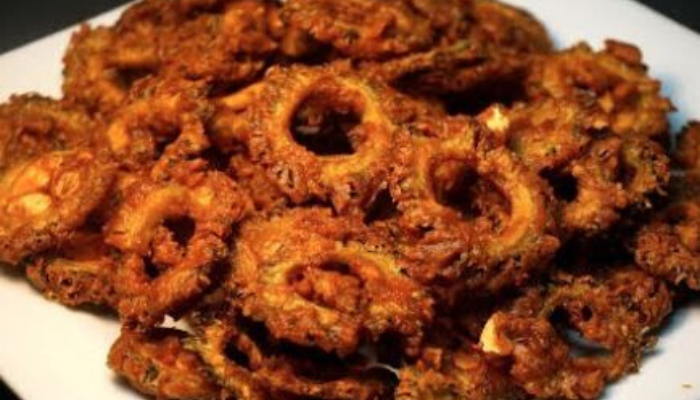 Khatem is a crispy bitter gourd dish that is sliced in round or triangular shape. It is the tastiest among all the dishes in Bhutan. It is fried in hot oil and acts as a great appetizer with different Bhutanese dishes.
Kewa Datshi: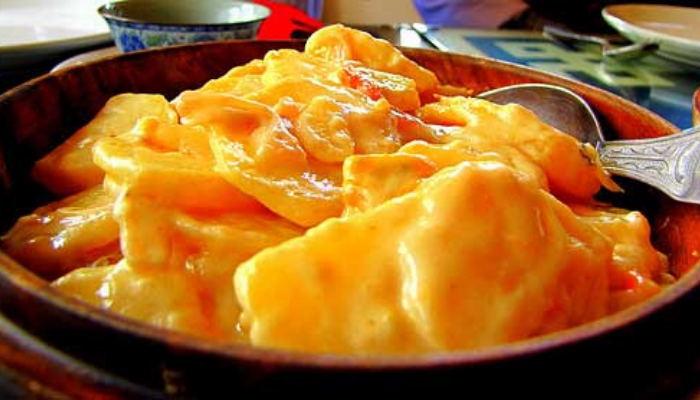 Bhutanese Kewa Datshi means potatoes with cheese and it is less spicy. It is mostly served with red rice and is delicious enough to satiate your taste buds. This dish is highly pleasant and you must not miss tasting it when in Bhutan.
Khurle: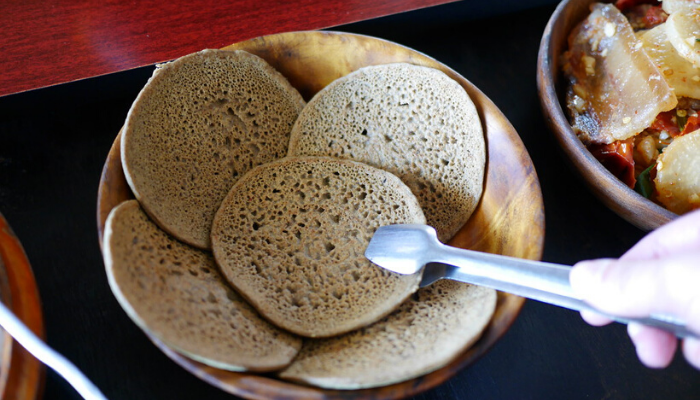 Khurle is similar to a pancake but it is a bit larger. This dish is mainly made with buckwheat which is served during the morning breakfast. Ezay and fried eggs go well with Khurle making it one of the famous dishes in Bhutan.
Sicam Paa: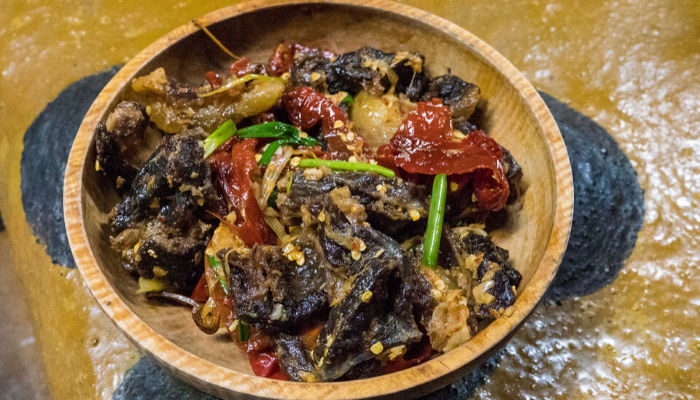 Last but not the least; Sicam Paa is another traditional dish that must be included in your Bhutanese food list. This dish is a slice of sundried pork which is rich in fats. It is mostly cooked along with radish with red dried Bhutanese chilli.
The kingdom of Bhutan is unique and the dishes of this country make it amazing. Although Bhutanese food is not so popular outside Bhutan so if you ever get to taste it then do it.
---