Wildlife Safari illuminates in you that wilderness That seemed missing!
Ah! So planning a wildlife Safari!!
Great! Wildlife Safaris are a fun packed with thrill. You get to see bison, tigers, elephants, deer, birds and different types of unknown insects.
In the safari, you get to experience so many WOW moments. As you go inside the forest, you feel the silence and the chill. You might be afraid of within but still, want to explore the wilderness.
There is some kind of quivering zeal within you that doesnt let you stop.
Now comes the packing part. While you are going on a safari trip, you cant pack like any general trip.
DID YOU MAKE YOUR PACKING CHECKLIST?
If not dont worry, just go through the article and get detailed information on what to pack for your wildlife safari.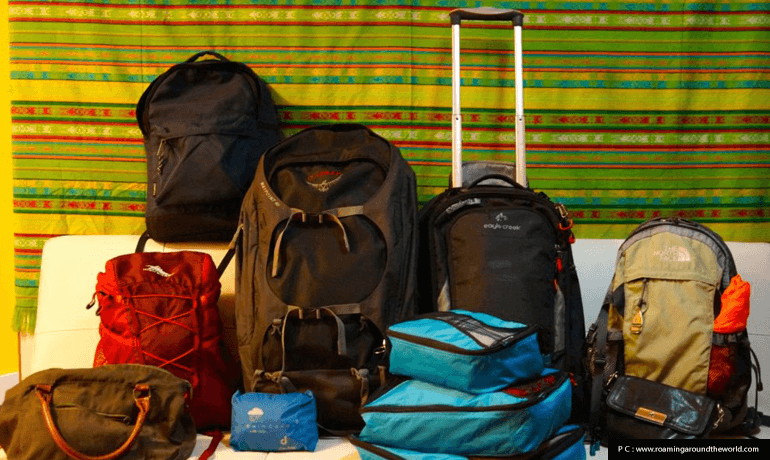 1.Pack comfortable clothes:
In wildlife, safari clothes are very important. If you are traveling with your family, then make sure everyone has the right kind of clothes. Do not take tight or colorful clothes.
Pack loose clothes having light colors. Plan your wildlife safari with Bhutan Family tour package.
This will help you enjoy a comfortable and hazard free safari with your family.
2.Waterproof suits:
Whether its a rainy season or not, you must always be prepared with your waterproof suit.
You never know what you will have to experience in the jungle. Moreover, you will also be protected from dust during the safari.
3.The right pair of shoes:
Shoes play a major part. Shoes must be comfortable and hardy. Takes shoes that you can easily wear and remove.
You must be comfortable in running and walking in those shoes. Do not pack new shoes; they may hurt your feet.
If you have bought a new pair, then get comfortable wearing them.
"Get your shoe right
To travel in the wilderness"—Nabanita--
4.Important Accessories:
Take your sunglasses, hats, scarf, and shawls. These are imported accessories and you never know when you will be in need of them.
5.Backpack with many pockets:
Choose a backpack that has many pockets. This will help you carry essentials in those little pockets.
These backpacks are helpful especially when you are going for a safari or trekking.
6.A good pair of binoculars:
A wildlife safari is incomplete without binoculars. Pack a good pair of binoculars so that you do not miss out something interesting while on the safari.
7.Your tablet or iPad:
You might be thinking why iPad in a wildlife safari? The reason is that you will not be roaming about throughout the day.
When you will be sitting down in your camp, you can enjoy reading some good books or gaining knowledge about the safari online.
8.Torch or flashlight:
This is necessary. Carry your own flashlight. Do not depend on the tour operators for this. However, in Bhutan people are welcoming so tour operators will provide you with everything that is necessary. Still, carry your own flashlight.
9.Medications:
If you are under some kind of medications then carry those medicines with yourself.
You may or may not get those medicines while traveling. Take some necessary medicines with you that you might need while traveling.
10.Moisturizers and lotions:
Moisturizers and lotions are very important while traveling. SPF in the lotion will protect you from sun rays. Moisturizer will help keep your skin stay hydrated and healthy.
Pack Your Bags now for the most Memorable Wildlife Safari!
---