Traveling is the only way to refresh your soul as it adds interesting chapters to your life. Bhutan attracts a huge number of tourists every year by offering the scenic beauty and rich cultural heritage of the country. By focusing on the traveling plans, one must come out with the concept of booking hotels because hotels and their facilities make you trip memorable and enchanting genuinely. Finding the best hotel in Thimphu helps you to organize the trip according to your needs and wants.
Here, we like to cover this weeks top stories highlighting the events from September 2019. You can enjoy every moment of your Bhutan trip by attending the festivals and events by converting your trip into amazing storytelling. Travel bloggers and photographers should not miss this chance if they wish to cover something different and captivating.
Make it fast, as the booking is already started. Hotels in Thimphu are providing facilities at an affordable price so that everyone must become part of these events. Lets zoom into the benefits you will find after entering the hotels. 
Why You Need to Stay at Hotels in Thimphu?
Provide comfortable beds to ensure good sleep at night.
Provide 24/7 reception and room service to help you all the time.
Provide 24/7 security services to protect their guests anytime they need.
Free Wi-Fi and on-site entertainment like TV and game room.
Give information about the festivals focusing on their importance.
Provide On-site restaurant to give you delicious lunch and dinner.
Scheduled shuttle services to nearby places.
You can be relaxed and happy by getting the desired services which finally helps you to concentrate on the top stories around the corner. Packed-up your bag and visit the countrys capital to find all the good reasons to know more about Bhutan.
Upcoming Events in Thimphu to Make Your Own Story
If you are planning to visit Bhutan then this is the perfect time to execute your planning because September is offering so many things to enjoy in the Kingdom of Thunder Dragon.
Matsutake Mushroom Festival
3 Sep to 4 Sep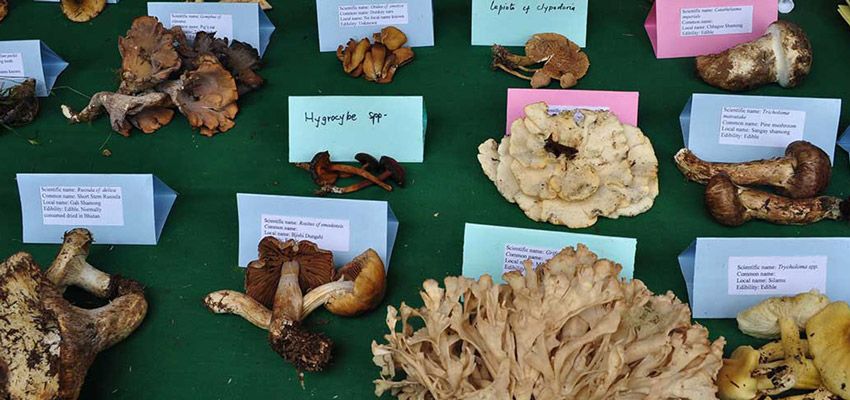 Food lovers will love this festival as the native mushroom and other local products are showcased by the school and local community along with the cultural program. This festival is celebrated to create awareness on the sustainable harvesting of local mushroom by highlighting the organic flavor of nature.
Dongdorla Duechoed
5 Sep to 8 Sep
This is a popular Buddhist festival that is celebrated at Zhemgang district of Bhutan. The venue is 284 KM far away from Thimphu but if you can manage your time then you must attend this festival by consulting with the management at hotels in Thimphu. Becoming a part of such a festival is something that adds more fun to your life and makes your Bhutan trip successful.
Tour of the Dragon
7 Sep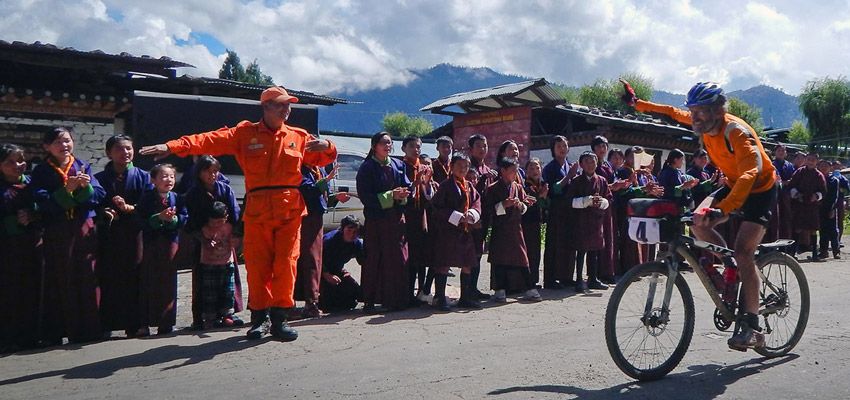 Adventure can be enjoyed at the best with one-day cycling experience of 268 KM mountain bike race that will cover the Himalayas and the beautiful landscapes of Bhutan. It is considered to be the hardest mountain bike race in the world. One can experience 4 high mountain passes ranging from 1200 meters to 3340 meters. The bike race will start from Bumthang and will stop at Thimphu. To become a part of this race is something, you can enjoy from your inner core.
Takila Chham Festival
11 Sep to 13 Sep
Attending this festival gives you a chance to know the people and their culture. They celebrate the festival with lots of enthusiasm. You will find people dancing on the streets by wearing musk, lots of food and chilies along with the motive of getting close to the culture and tradition. Be a part of the festival and make your Bhutan trip more exciting.
Wangzhing Rabney Festival
22 Sep - 24 Sep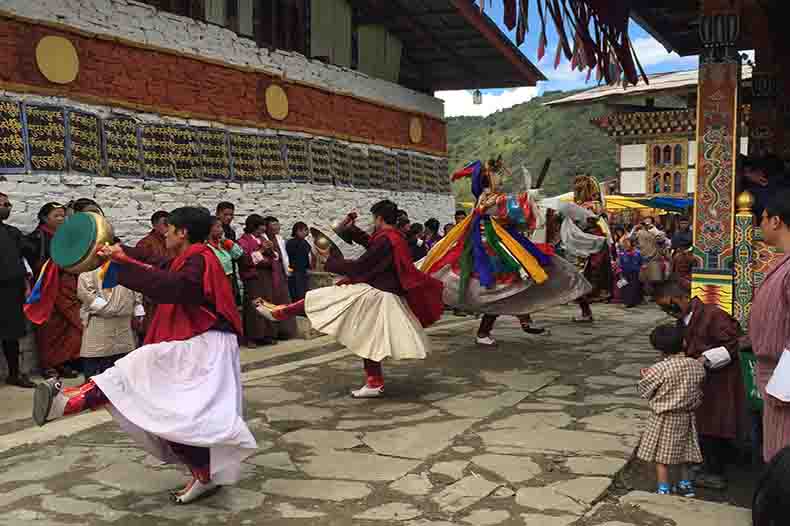 This three days annual festival gives you another chance to explore the country with their culture. Festivals mainly celebrated to enjoy and interestingly retelling the ancient stories. You can interact with them by encouraging the participants who are engaged in cultural programs. People of Bhutan are very friendly which makes you feel free by getting involved in their culture.
Hopefully, these weekly stories will give you the valid reasons to explore the country of happy people by staying at hotels in Thimphu. The capital is famous for the domestic market and other shops that attract tourist for amazing shopping experiences. Â 
---