Based on the teachings of Siddhartha Gautam who came to popularly known as Lord Buddha, Buddhism in the present is the most peaceful religion practiced all around the globe. The religion is most popular among the youth because it promotes peace and non-violence from all materialistic things of the world.
India- Birthplace of Buddhism
Known as the birthplace of Buddha, India is home to many famous Buddhist pilgrimage sites and temples. The impressive architectures and surroundings attract a great number of tourists and pilgrims from all around the world.
Buddhist sites to leave you spellbound
Mahabodhi Temple
Situated in Bodh Gaya city of Bihar, Mahabodhi Temple is supposed to be one of the sacred Buddhist places in India. It is a famous Buddhist temple, where Gautam Buddha attained enlightenment.
Featuring:
A beautiful architecture which gives a reflection of the traditions of Buddhism.
Ramabhar Stupa Temple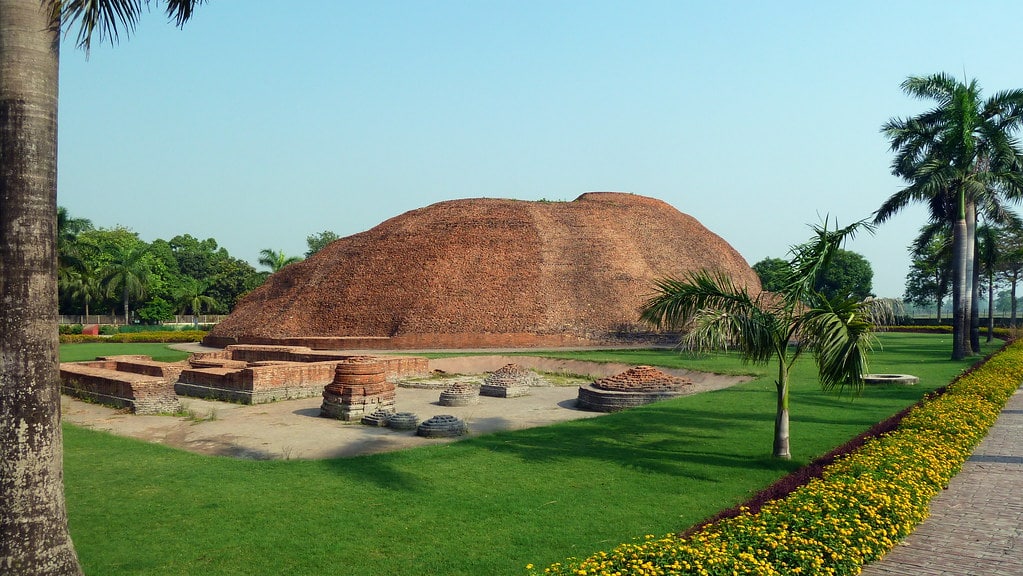 Being built at the place of cremation of Lord Buddha, Ramabhar Stupa Temple holds a very special position here. The architecture of this stupa is quite appealing and beautiful.
Featuring:
49 feet high stupa famous for its elegant architecture.
Ghoom Monastery
Situated amidst the hilly regions of Darjeeling, Ghoom Monastery is among the oldest Buddhist Monastery. It is also one of the largest monasteries in India.
If you want to attain spirituality then book a travel agency in Jaigaon and explore this beautiful monastery!
Featuring:
15 feet statue of Maitreya Buddha
Dhamekh Stupa
Dhamekh stupa in Sarnath is a massive Buddhist stupa. It is the spot where Buddha gave his first disciple enlightenment. This is why this place is considered sacred for Buddhism followers.
Featuring:
This stupa is 43.6 meters high and 28 meters width
Rumtek Monastery
Also known as Dharmachakra center, Rumtek Monastery is located on the hilltop of Gangtok. This monastery is surrounded by stunning locations to make it one of the most visited sacred sites in Sikkim.
So do not wait and choose the best travel agency in Jaigaon and soothe your soul with this tranquil monastery.
Featuring:
It has a beautiful shrine temple and a monastery
It has preserved a golden stupa
The massive prayer hall with murals, statues, and paintings
Vishwa Shanti Stupa
Popularly known as World Peace Pagoda, Vishwa Shanti Stupa is among the most famous Buddhist temples. Located in Bihar, this temple is the key attraction of the city.
Featuring:
The beautiful white coloured structure with a golden statue in the middle.
While visiting these Buddhist places with the travel agency in Jaigaon, the calm atmosphere of these temples will leave you speechless!
Feel free to drop your comments by sharing your experiences!
---