The unique city of diversified culture and festivals is a must visit place to be definitely included in the itinerary of your Bhutan trip.
A trip to the main commercial city hub of Bhutan
Unlike other cities that offer unexplored terrain and natural scenic beauty, Phuentsholing is the perfect mix of traditions, culture, picturesque landscapes and modern life. It is the main commercial center with a thriving business. There are many ethnic groups found here like Bhutanese, Nepalese and Indian. There is a lot more in Phuentsholing that meets the eye. So, you must visit the city of Phuentsholing when in Bhutan.
Best time to visit:
Each season has its own charm to relish in Phuentsholing by visiting at any time of the year but there are variations in the months to know about the best time to visit Phuentsholing. The spring season from April to May when the valley is blooming with the vibrant color of fauna and autumn season from October to November when the weather is pleasant with clear skies are considered to be the best time to visit Phuentsholing.
How to reach:
From Airport: The nearest airport is Bagdogra Airport and it takes 4 hours of ride from Bagdogra to Phuentsholing. Indians do not need a visa to visit Phuentsholing but an entry permit is needed at the border. From Railway station: Hasimara is the closest railway station to Phuentsholing and is at a distance of 18 kilometers. However, not many trains are available here for Bhutan. By Bus: There are direct buses available from Siliguri to Phuentsholing. These buses will bring you directly to Phuentsholing within 5 hours of drive. By car: You can reach directly by car from Siliguri to Phuentsholing and it takes almost 5 hours' journey from Siliguri. To make avail for a car rental in Phuentsholing, Kamakhya Bhutan is the best travel agency you can rely upon. In general, people from Phuentsholing travel to Paro, Thimphu, and Punakha. So, you can travel through road by taking Phuentsholing to Thimphu bus journey and reach the other parts of Bhutan from Thimphu too.
Clothes to carry while traveling to Phuentsholing:
In general, Bhutan is a cold country. Even in summers, you have to put your light woolen garments for Bhutan backpacking. Needless to say, if you are visiting during the winter then heavy woolen clothes are a must. So, whenever you visit you have to keep your woolen garments always on your list as the temperature in Phuentsholing varies from 16°-27.4° C.
Best budget hotels in Phuentsholing:
Phuentsholing is not a town that offers extensive tourists stays as it is a commercial hub so it has hotels mainly for business purposes. Phuentsholing does not have highly luxury hotels to stay like Thimphu, Paro, and Punakha. However, you will get a few budget hotels in Phuentsholing for a comfortable stay in Bhutan.
Address: Norgay Lam, Phuentsholing, Bhutan Contact: +975 5 253 688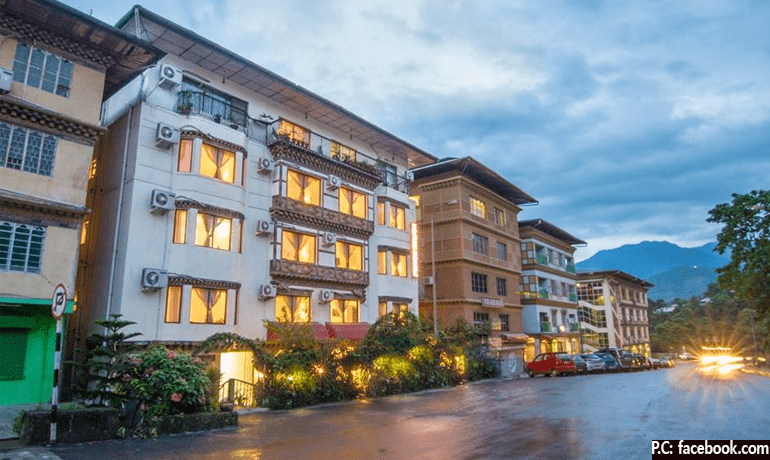 Address: Tharpai Lam, Phuentsholing, Bhutan Contact: +97577771238
Address: Phuentsholing, Bhutan Contact: +9755252426
Best locations to see in Phuentsholing:
With its beautiful landscapes and mesmerizing beauty of nature, Phuentsholing has everything to offer each of its tourists. There is something good about this place which calls people here over and over again. So, let us take a ride and get a view of the beautiful Phuentsholing sightseeing to not to miss out anything in this beautiful country.
1-Zangto Phelri Lhakhang: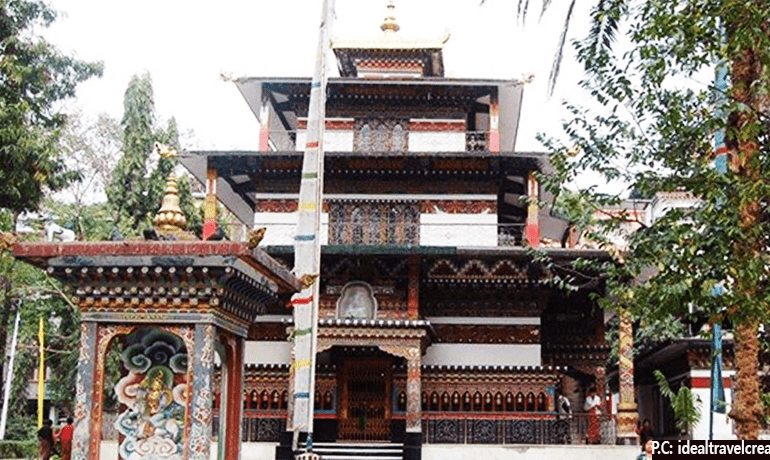 It is situated in the center of the city and it represents the heaven of Guru Rinpoche, with eight life-size dolls of the Guru and paintings on Buddha's life. The next floor is comprised of eight Bodhisattvas and statues of Avalokiteshwara and Shabdrung Ngawang Namgyal. Take a few steps to reach the top floor where the beautiful statue of Amitabha is placed. You can visit the place in the morning to catch a glimpse of the Buddhist monk praying at the monastery.
2-Kharbandi Monastery: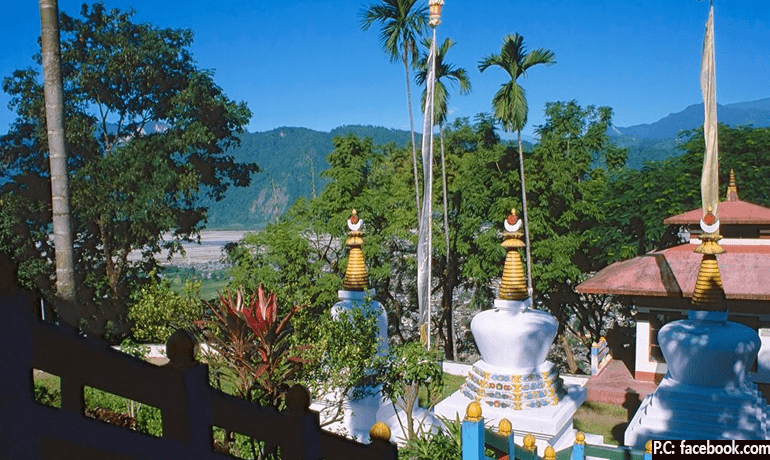 The locals call this monastery as Kharbandi Goemba was built in the 1967 and is situated at a height of 400 meters. It is the winter residence of the Royal Grandmother, Ashi Phuntso Choedron. It is a good place to visit and spend some time around with some of the beautiful paintings of Lord Buddha's life to look at. The lush garden and the eight different Tibetan Buddhist stupas are an added attraction to enrich the beauty of the monastery.
3-Amo Chu Crocodile Zoo: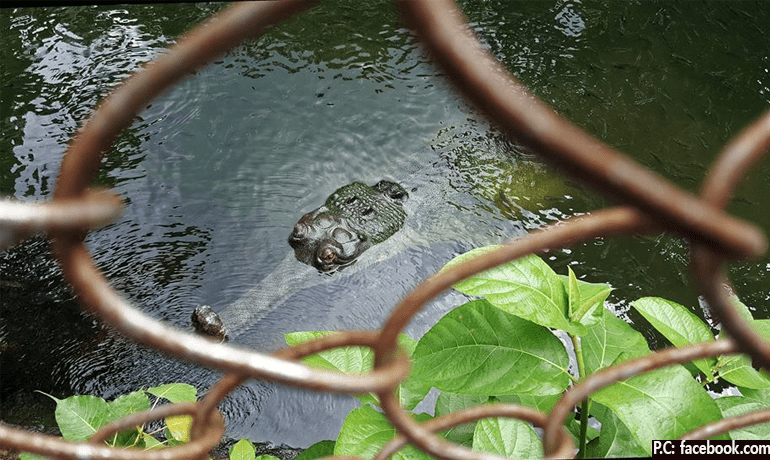 This crocodile zoo is one of the most famous places to visit in Phuentsholing. It is a place where you can enjoy the view of the lazy lying crocodiles. Get close to these amazing creatures in real life, and see them snooze or feed. With these various breeding species of alligators and crocodiles, it is a place to visit for an animal lover. Opening time: 9:00 am to 5:00 pm
4-Bhutan Gate:
Bhutan gate is the main entry gate to Bhutan from India. It is one of the most picture capturing destinations for its intricating Bhutanese architecture on the walls of the huge gate. The difference is clearly visible with cleanliness, architecture, and planning of this city. You can take a clear picture of the Bhutan gate and make it your first photograph on your trip to Phuentsholing.
The start of the Bhutanese adventure
Tradition, hills, adventure, and relaxation are what Phuentsholing offers as soon as you step into this beautiful city. It offers every possible thing to bring the feel of traveler from inside. If you are planning to visit Phuentsholing then do not just think but pack your bags and get ready to explore this city at least once in your lifetime to add on beautiful memories.
---