Bhutan
Bhutan is a small country of Asia which allows only a limited number of travellers in order to preserve its ancient culture and tradition. This country with magnificent hills and towering crags certainly creates a magical charm. It is also known as the Last Shangri-La. The whole country comprises of panoramic valleys, majestic mountains and the abundance of flora and fauna. The rivers rising from the Himalayas, flow through the valleys and wonder you with their beauty. Offering a wonderful view of sceneries and experiences, there are two best places to visit in Bhutan for a family trip. To explore Bhutan
Kamakhya Bhutan
offers you
Bhutan family tour
packages
for a memorable trip with your family and friends.
1- National Library- Preserving the age old culture of Bhutan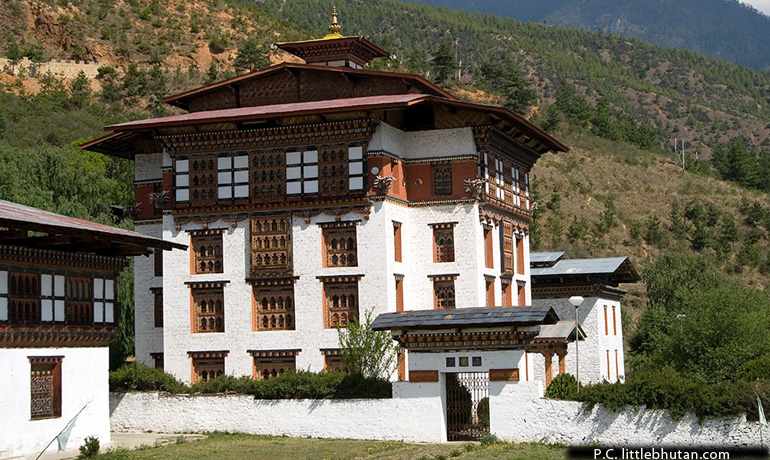 National Library of Bhutan was established in 1967. It possesses a huge collection of 6100 Bhutanese and Tibetan books, xylographs, and manuscripts. The stock of books is growing. The library is famous for Mahayana Buddhist Literature in the world originally written in the classical language of the Lamaist word called "Choekad". The library also has 9000 printing boards and wooden printing blocks for religious books. It also has a rich collection of English and Western books related mostly to the Himalayas, Bhutan, and Buddhism. It is also dedicated to the collection, preservation of the religious and cultural heritage of Bhutan. The national library was first situated within the premises of Tashichodzong and was later moved to various locations but finally, it got shifted to Thimphu, Bhutan.
Highlights:
The building is two-storied with staff accommodations, administrative offices along with technical equipment such as computers, a special room with the collection of wooden blocks and a microfilm section.
Location:
Thimphu, Bhutan
Opening time:
Open 9:30 am to 5 pm (Monday to Friday) from March to October Open 9:30 am to 4 pm (Monday to Friday) from November to February It remains closed during Government Holidays.
2- Changangkha Lhakhang- the wonderful monastery of Buddhist teachings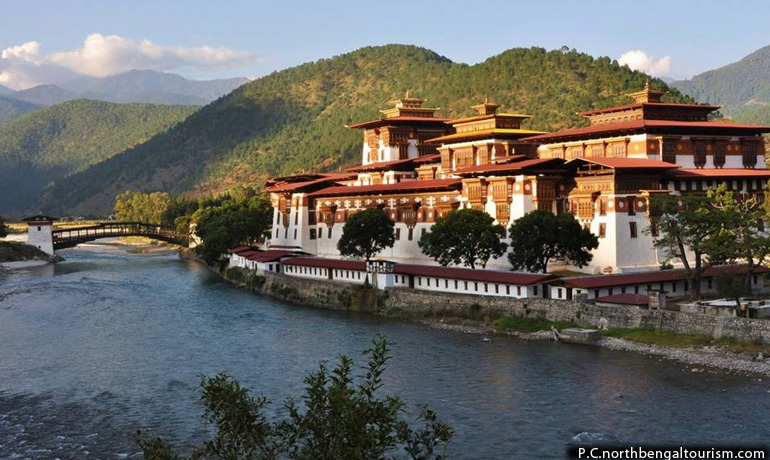 Changangkha Lhakhang is the oldest temple in Thimphu, Bhutan. The temple was built in the 12
th
century to serve the locals of that area with a place to offer prayers to the almighty. This structure is divided into three parts. The first part is dedicated to the teachers who have devoted their lives to learn the Buddhist teachings. The second part consists of an inner sanctum and the last part has meditation halls for monks. Along with offering the panoramic views of the Thimphu valley, the monastery is also house to the amazing figure of Chenresig in its 11 headed thousand armed manifestation form. It is also home to the statue of Zhabdrung Ngawang Namgyal. The structure is a fine example of Bhutanese faith, tradition, and architecture.
Main attractions:
Prayer wheels Sacred Tibetan textbook
Highlights:
In the evening this place offers a spectacular view of the surroundings
Location:
Thimphu, Bhutan
Note:
You should remove shoes before entering the monastery, you should not make a loud noise inside the premises and you cannot click photographs.
Opening time:
8:30 am to 5 pm
Do not miss any to visit beautiful Bhutan
Bhutan is a country with amazing culture and amazing festivals. There are many other places for you to travel to Bhutan which will give you a lovely experience of this land of thunder dragon and make it a memorable and wonderful journey for you.
---