Paragliding is not for the faint of heart. But when youre diving through the mountains, your fear will be quickly replaced by one of awe!
People love to fly. The passion for flying is so much that some people, become pilots, some go in the air force while others who take flying as a hobby go paragliding.
Paragliding is an enthralling activity where a person jumps from the height and land after a ride of a few minutes in the sky.
One doesn't need to have an experience in paragliding as it can do with a guide as well, amazing, right?
World's Most Exciting Paragliding Spots!!
To ensure you have the ultimate rush with panoramic vistas, here are best paragliding spots for your next travel adventure in the world-
1. Interlaken in Switzerland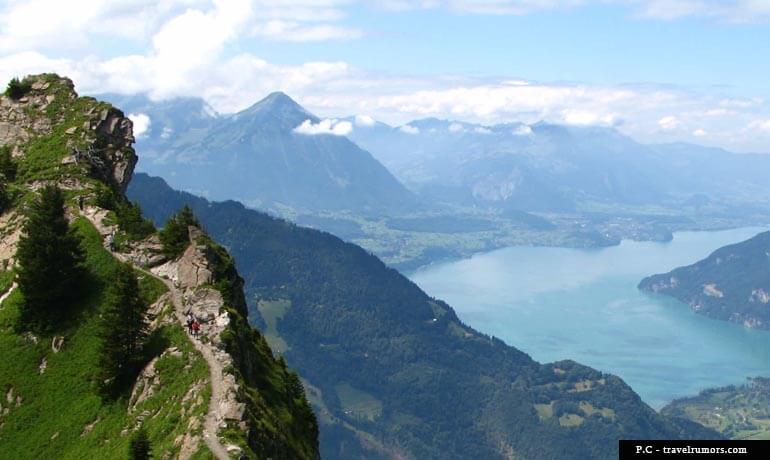 Glacier-fed lakes and capped by snowy mountains, Interlaken is the gateway to Switzerlands famous paragliding spot. This is Europe's most enticing adventure playground, and gliding weightlessly above the numerable 4,000-metre allure every adventure lovers' mind.
Approx Cost: 40,000
2. San Gil in Colombia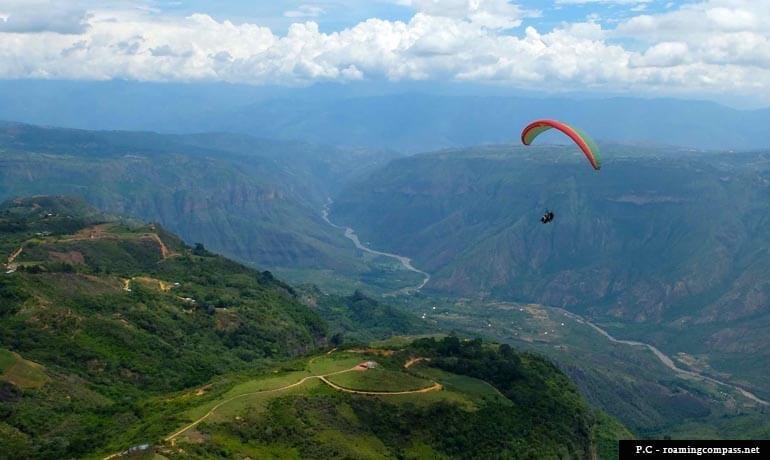 It is another spot to enjoy the thrill of Paragliding. Adrenaline lovers' flock to San Gil determined to enjoy Paragliding, with the chance to fly up to 1,500 meters amidst breathtaking scenery.
Approx Cost: INR 25,000
3. Haa Valley in Bhutan
Haa is one of the most picturesque places enclosed by tree covered hills makes it an ideal spot for paragliding in Bhutan. This valley is a great place for beginners to enjoy paragliding. Its weather conditions offer many exciting opportunities to experienced fliers as well.
Experience this breathtaking activity by hiring the trustable travel agency in your next Bhutan trip.
Approx Cost: INR 10,000
4. Pokhara in Nepal
With astonishing vistas of the world's tallest mountains, paragliding in Nepal's Pokhara Valley is in every traveler's bucket list. The comparably low altitude causing more rising thermals that help you get the most iconic views of the Himalayan mountain ranges.
Approx Cost: INR 10,000
5. Bir Billing in India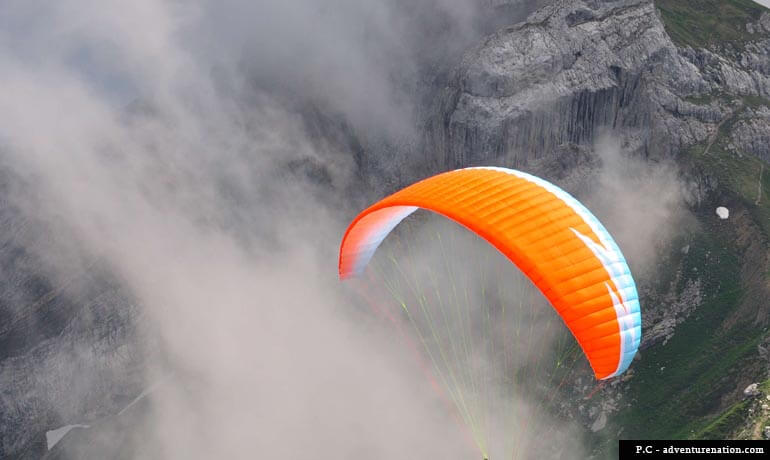 Bir Billing is a small village in Himachal Pradesh, famed for hosting the first ever world cup for paragliding, wow! The journey lasts for about 30 minutes and starts from an altitude of 2600m.
Approx Cost: INR 2,500
User also read : 10 Adventure Activities to Do in Bhutan during Winter
6. Queenstown in New Zealand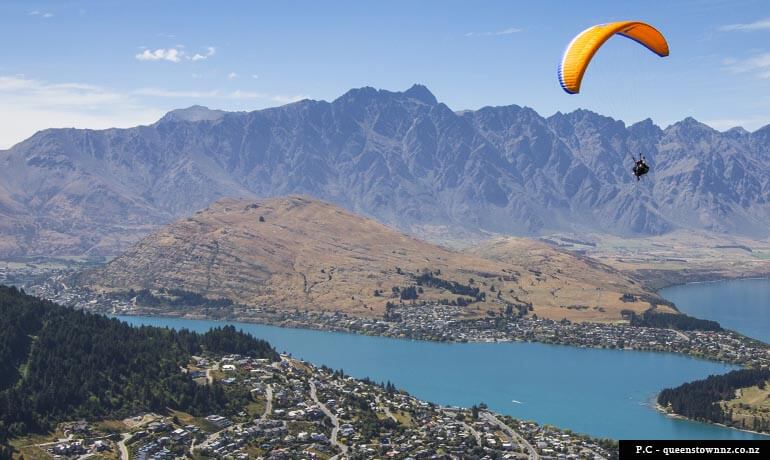 A resort town of New Zealand attracts every adventure junkies all year round. Built around Lake Wakatipu, Queenstown is surrounded by the Southern Alpines which make it a wonderful platform to jump off and fly.
Approx Cost: INR 30,000
7. Castelluccio in Italy
Castelluccio is a small village in the mountains in Italy. The valley is full of colorful flowers which can be seen when paragliding. Diving from the height of 1400 meters will surely be a thrilling and unforgettable experience for you.
Note: There are medical teams on the landing sites to rescue people if something goes wrong.
Approx Cost: INR 35,000
There you go! You just scrolled the most happening paragliding places in the world. Unleash the bird in you and go for one of the most daring adventure sports in the world.
---