Bhutan
is a small country about the size of Switzerland, known for its beautiful monasteries and unique ethnic culture. Bhutan is officially the first country ever to adopt 'happiness' as the goal of public policy.For those who are longing to take a break from work and city life travelling to Bhutan will definitely be a very blissful experience so here are the top 20
things to
do in Bhutan
1. Hike to "Tiger's Nest":
Taktsang monastery or the tigers nest is one of the most famous tourist attractions in Bhutan. It is located on a vertical cliff at an elevation of about 700m from Paro valley. The hike may be a little bit challenging but the spectacular view seen from above is worth the climb. It will take about 4 to 5 hours for a roundabout hike so it is best to leave before 9.am for the journey.
Location:
10miles north of Paro
Best time to visit:
October-December.
2. Experience the glacial rapids with White Water Rafting in Mo Chhu: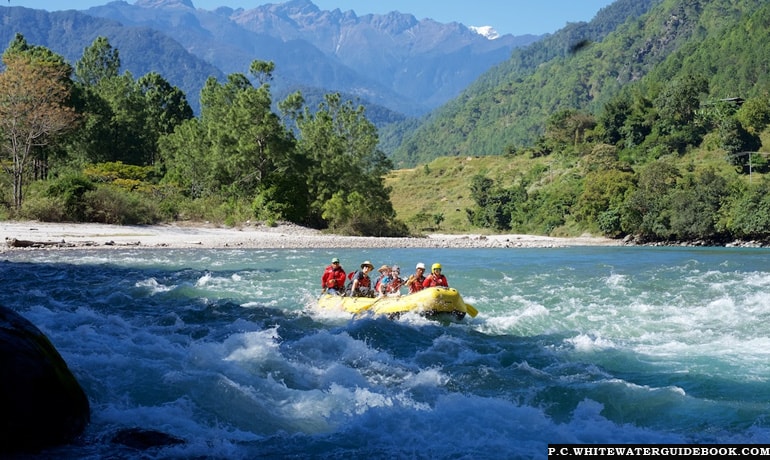 For adrenaline Junkies River rafting through the river, Mo Chhu will definitely be an awesome experience. The rapids are quite moderate so you will also have the leisure of enjoying the view of the beautiful green hills and valleys.
Location:
Punakha Gasa highway, 13001 Bhutan
Things to carry:
extra set of clothes and DSLR camera.
Best time of visit:
March to May or October to November.
3. Indulge in adventurous Kayaking in Mo Chhu and Po Chhu Rivers :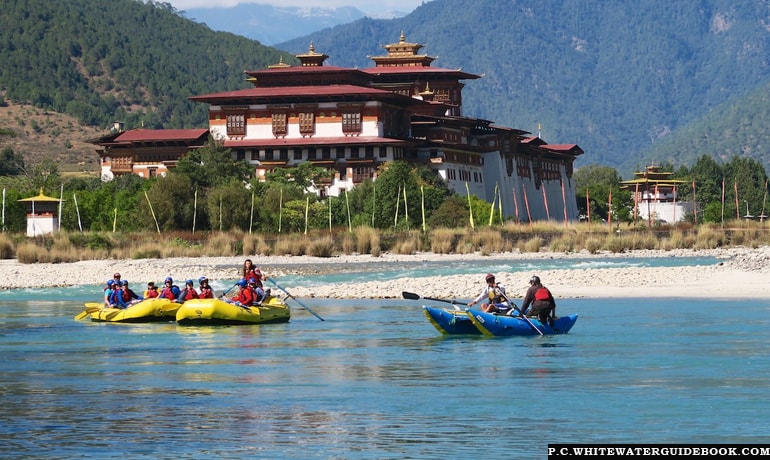 The rivers of Bhutan do provide opportunities for water sports such as rafting as well as kayaking. The six majestic rivers of Bhutan provide an array of courses for a veteran as well as amateur kayakers. Kayaking is a very challenging water sport which to some people is quite an unusual thing to do in Bhutan.
Best time to visit:
October to November or March to April.
4. Go off the beaten tracks with Cycling in the Himalayan realm: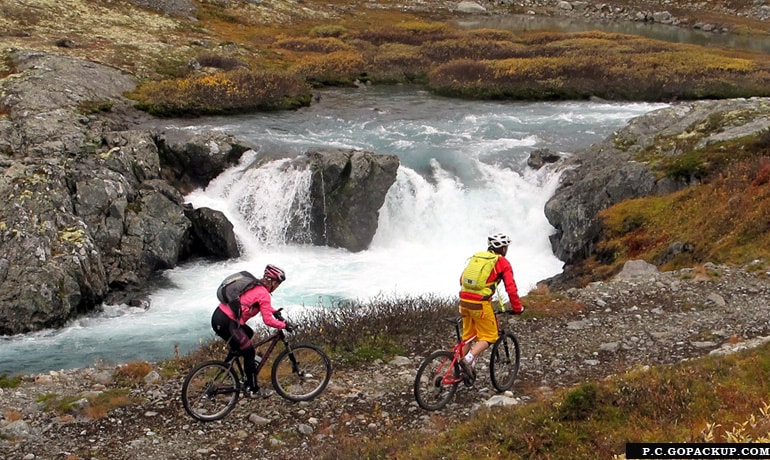 Cycling in Bhutan provides a great opportunity for the tourists to experience the rich culture as well as the customs and traditions of the country and the countrymen. The climb is challenging but worth the effort. You will get the view of the dense forests, lush green meadows and traditional villages. There are many cycling routes suited for experts as well as beginners. Cycling is definitely the best thing to do in Bhutan.
Location:
Paro valley.
Best season:
September to mid-November.
5. Pump up your adrenaline by engaging yourself in Rock Climbing: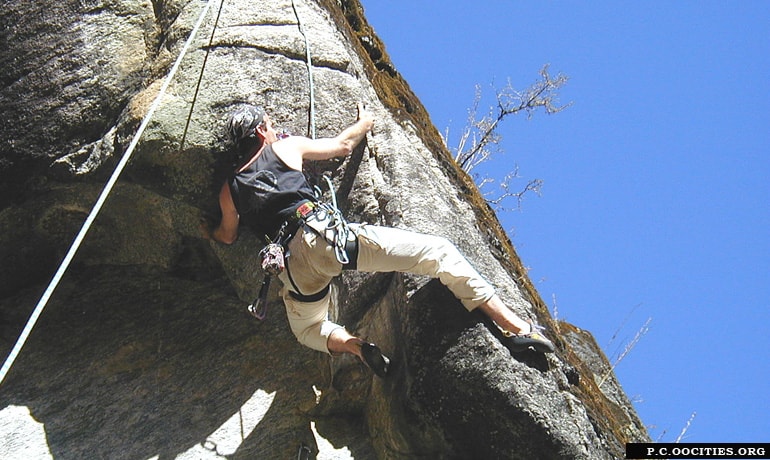 Rock climbing is one of the most challenging and exciting sports that will pump up your adrenaline. It requires extreme physicality as well as strong mental focus. Rock climbing in Bhutan is a challenging but an amazing experience you can take in Bhutan. You start your climb from the nose (the climbing rock) which is located above the city Thimphu. There are 13 climbing routes which vary in the difficulty level
Location:
Thimphu
Best time of visit:
September to November and March to May.
Level of difficulty:
challenging.
6. Fishing: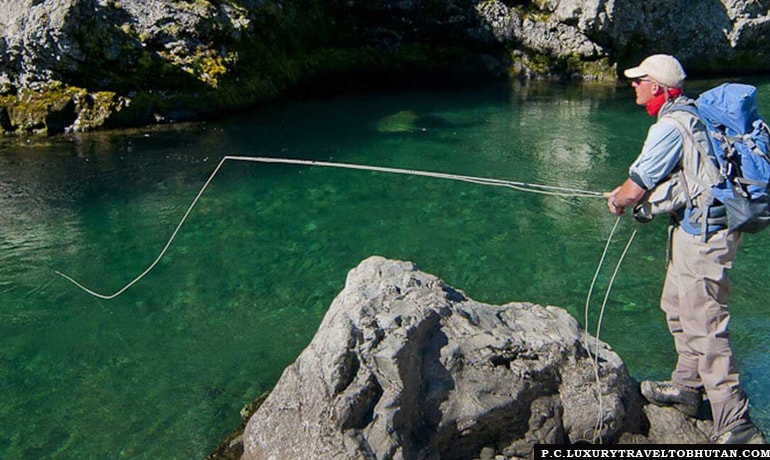 Bhutan has about 91native freshwater fish species. Bhutan has many large rivers and freshwater streams brown trout and snow trout are some of the most common fishes you can find in Bhutan. for fishing in Bhutan, you do require a permit and there are a few laws and rules that you have to follow. Fishing is probably the best thing to do in April
Location:
Paro valley, Bumthang Valley, Thimphu Valley, Trongsa region.
Best time:
September to November or March to May.
7. Tshasus or hot spring therapies: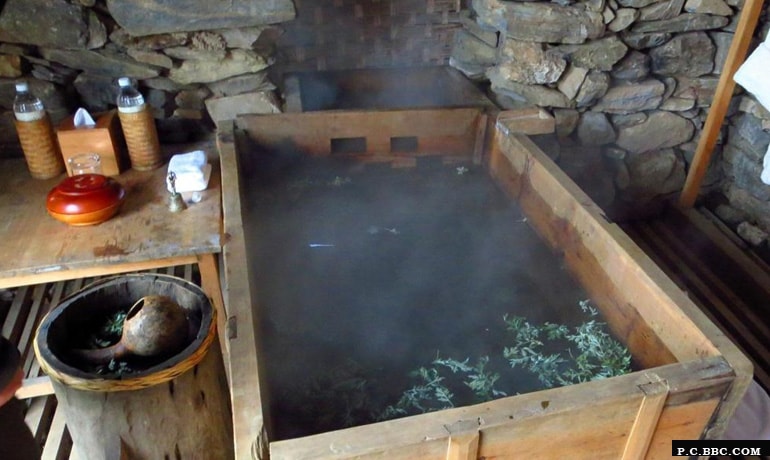 The hot springs in Bhutan are said to have medicinal properties and herbs which produces a healing effect on the human body. It has become a tradition for the people of Bhutan visit the hot springs every year in the month of winter. The hot springs cure us of body pains and sinuses. It helps us to relax our physical as well as our mental self. It is probably one of the
must do things in Bhutan
Location:
Gasa Tshasus and Bumthang valley.
Best time:
Winter.
8. Indulge in the pleasures of Bird Watching: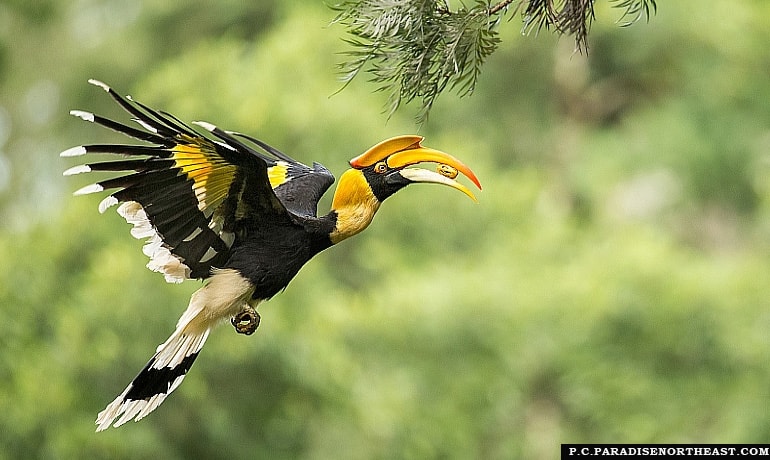 The kingdom of Bhutan is the home to an over seven hundred species of birds which include both endangered and endemic. Bird watching is probably one of the
must do things in Bhutan
.
Location:
Bumthang valley, Bomdeling and Trongsa.
Best time of visit:
March to may
9. aim small and miss small in Archery: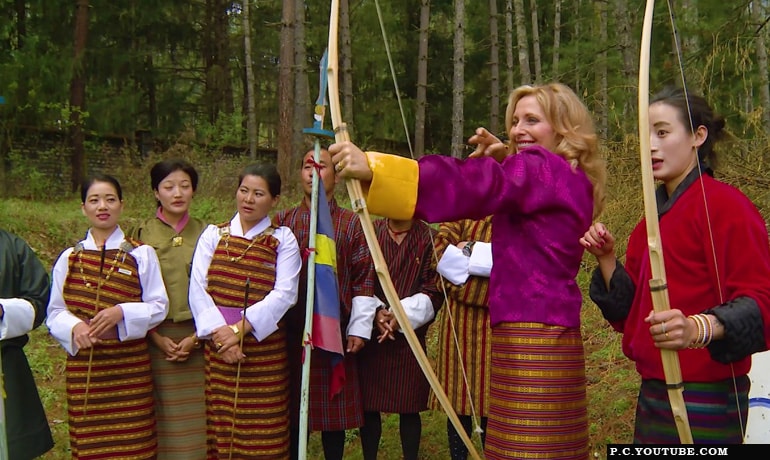 On the year 1971 archery was announced as the national sport of Bhutan. many archery tournaments are held in Bhutan especially during festivals. The bows and arrows are made up of bamboo and the ending of the tournament is done by a vibrant and colorful dance.
Location:
the archery tournaments are held throughout Bhutan.
Best time:
March to May
10. experience wildlife safari in Bhutan: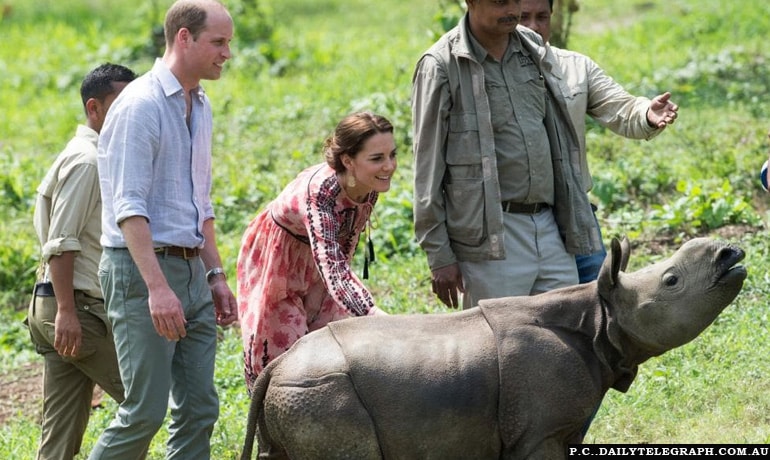 Bhutan lies in the Himalayan belt hence making the country rich in flora and fauna. It is definitely a paradise for people who love nature and wildlife. Bhutan is a home to a large variety and species of animals such as golden langurs, leopards, Asiatic lions and black bears.
Location:
hills and mountains of Bhutan and the dense forest which surrounds the Mo Chuu river.
Best time of visit:
September-November or April to mid June
11. festival attending: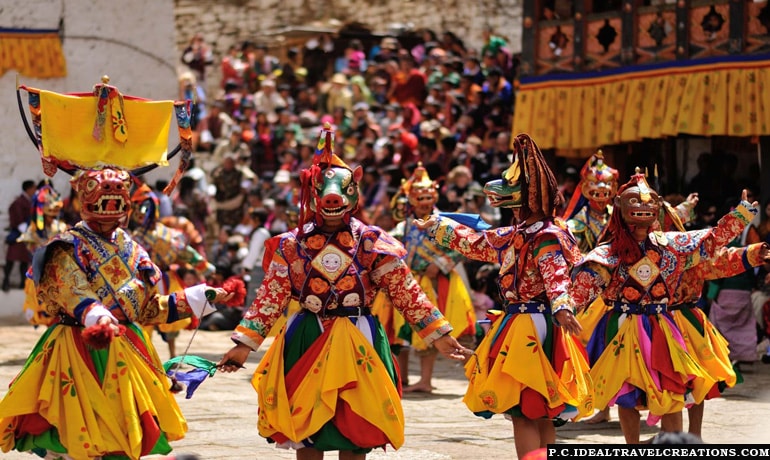 There is at least one festival held every month so you will always have an opportunity to attend one. The festivals depict the rich and vibrant culture of the people of Bhutan. Bhutan is said to be one of the happiest places in the world. The happiness and smiles of the people are deeply reflected during the festivals. Their most important festival is 'Tsechu' which is held throughout the country at various monasteries and temples. The famous mask dance is held during this festival. Each mask dance has a story or meaning behind it. It is one of the
famous things in Bhutan
.
Location:
throughout Bhutan
Best time:
October.
12. trekking in Bhutan: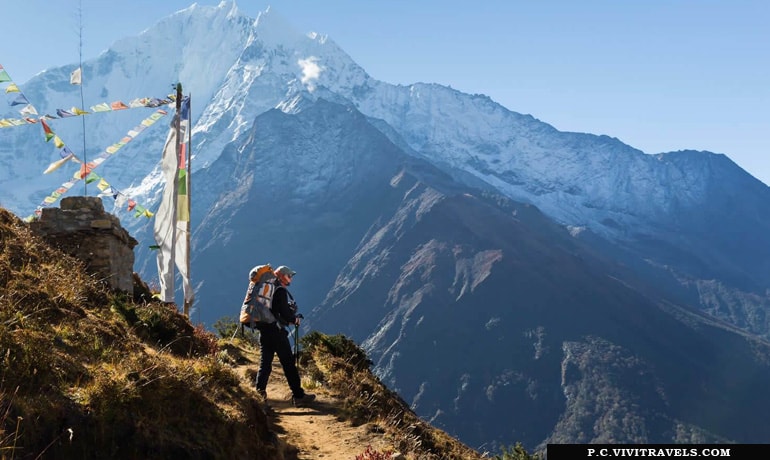 Due to its mesmerizing views and stunning landscapes, Bhutan has become an ideal place for backpackers. The beautiful snow clad mountains, as well as the lush green hills and valleys, provide an opportunity for adventure for the backpackers
Location:
Snowman trek and Druk path trek.
Best season:
September to November or march to may
13. Experience horse riding in Bhutan: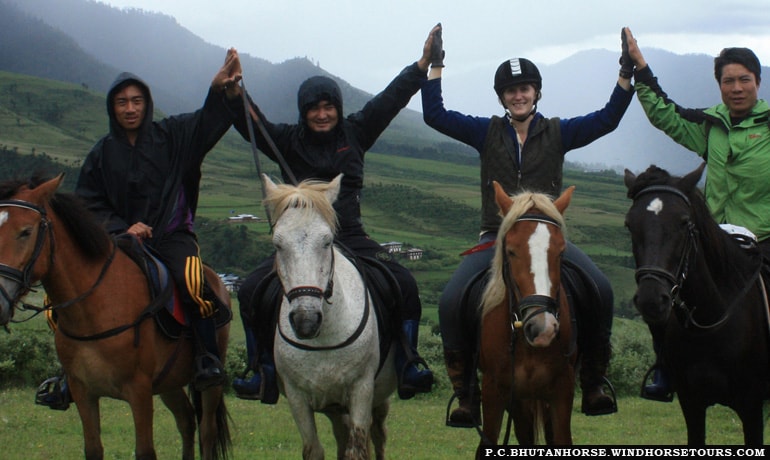 If you have planned a vacation with your family and children to Bhutan then you should definitely try horse riding which will not only be adventurous but you will also be able to enjoy the natural beauty and the mesmerizing landscapes of Bhutan
Location:
Bumthang
Best season:
March to May
14. Shopping in Bhutan: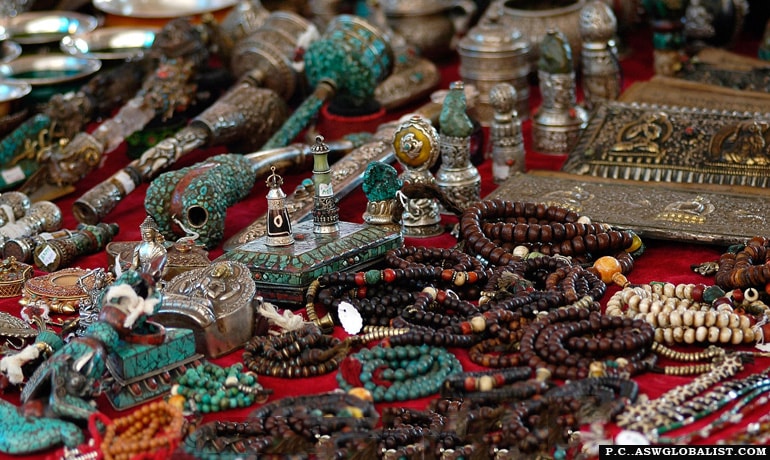 You can always look for something to take back as a souvenir from Bhutan by shopping traditional items and traditional hand-crafted items. Bhutanese people are very much skilled in art and craft. The items that they make reflect their culture and tradition deeply. Some famous traditional items include Zorig Chusum, wooden mask, handmade wooden bowls, Himalayan beads and some bamboo items
Location:
Norzim lam street Thimphu.
15 . Relish the Bhutanese cuisines: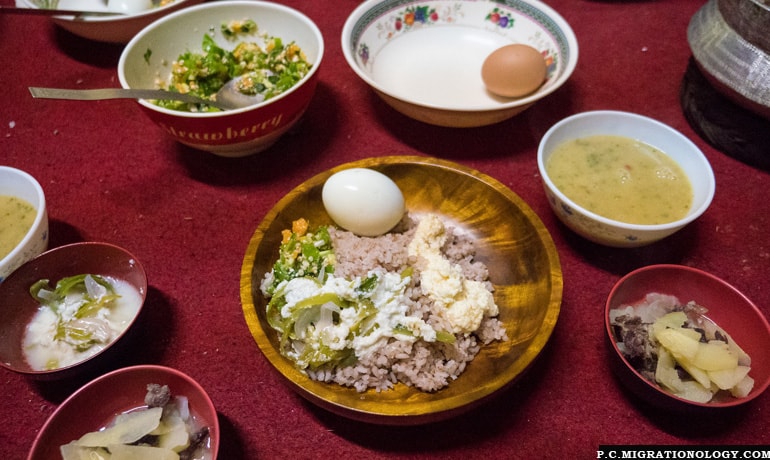 Bhutanese dishes and cuisines are very much influenced by Tibetan, Indian as well as Chinese cultural foods. Rice and meat are always included in their dishes. Some of their major dishes are kewa datashi, shamu datshi and ema datshi. Cheese is a common ingredient in all the three dishes.
16. Sightseeing Punakha Dzong: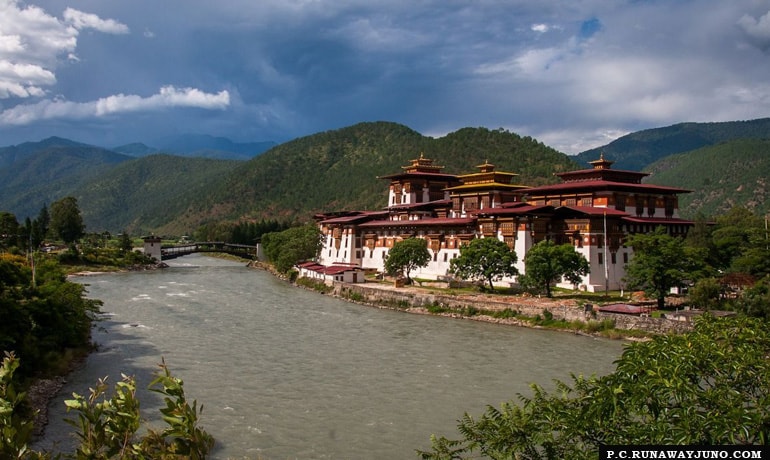 It is known for its beautiful architectural design as one can see the glowing beauty of the whitewashed walls on a sunny day. The Dzong was the capital of Bhutan till 1955. A major festival known as 'domche' is held here which is attended by people from all villages. The dzong is located at the confluence of the two rivers Pho Chhu and Mo Chhu.
Location:
Punakha, Bhutan
Best time of visit:
Mid May
17. Sightseeing Trongsa Dzong: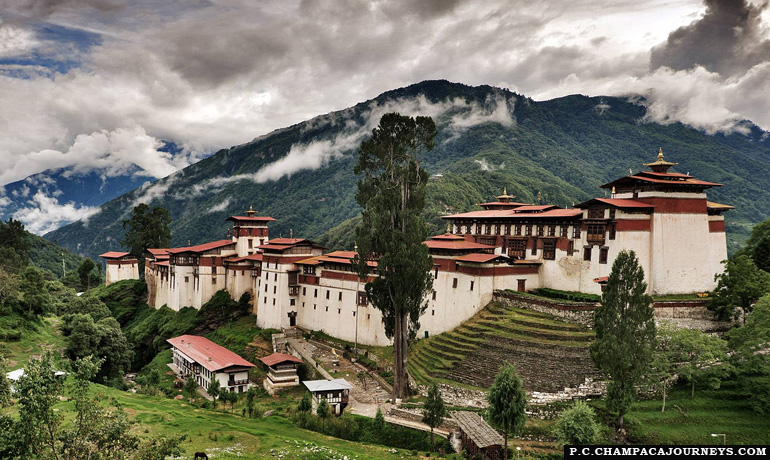 It is one of the largest fortresses in Bhutan. This place is very important administratively. A five-day festival is held here celebrating the victory of Buddhism against evil.
Location:
district of Trongsa, Bhutan
Best season for visit:
Winter.
18 . Experience nightlife in Bhutan: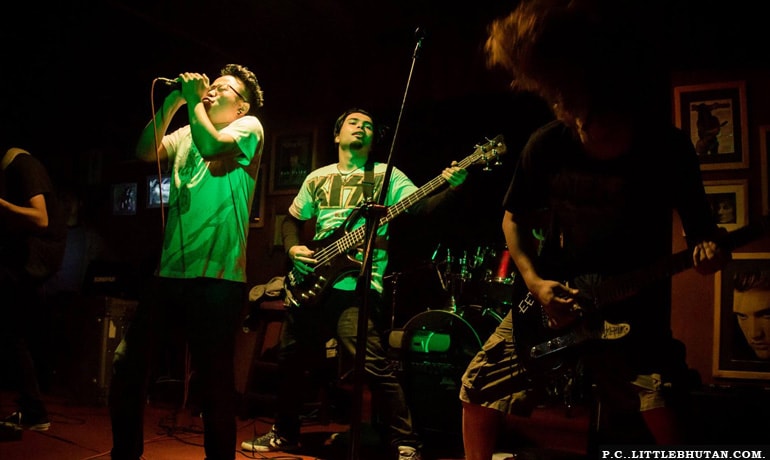 Even though Bhutan is a country rich in tradition and culture filled with monasteries and historic places, it has definitely moved up with the changing trends. Bhutan provides an amazing nightlife to the tourists as well as locals. It is definitely a
must do things in Bhutan
The capital of Bhutan is well known for its nightclubs and the nightlife here is simply amazing. Some of the famous nightclubs are as follows
Club ace-
it is one of the most famous nightclubs. You will find an amazing crowd dancing and be enjoying the electronic music. If you visit Thimphu, you should definitely hit this place if you want to witness how the locals celebrate nightlife.
Space 34-
maximum numbers of youths come to this place and dance to the beats of R & B; hip-hop and even Indian Bollywood remixes. Music and crowd are very good here.
Location:
Thimphu, Bhutan.
19. Sightseeing National Memorial Chorten: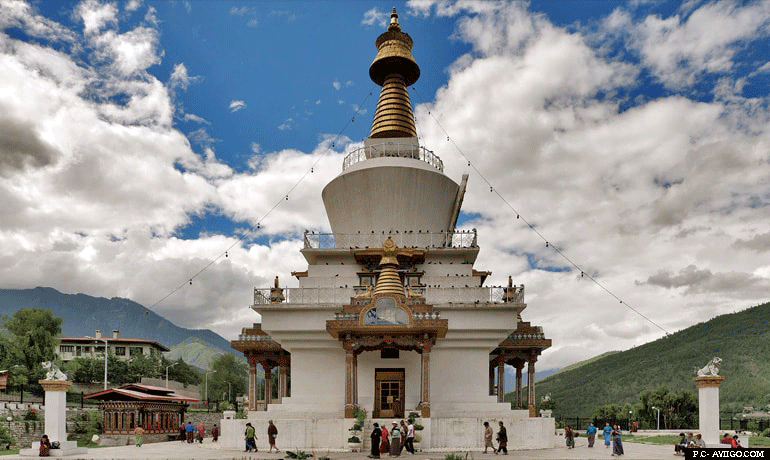 It was built to honor Druk Gyalpo and Jigme Dorjee Wangchuk. The structure of the stupa has Tibetan architectural designs and features. Many locals, as well as tourists, come here for praying. Architecturally it is one of the most beautiful religious structures in Thimphu.
Location:
Dooeblam,Thimphu.
Best time of visit:
March to mid of May.
20. Experience of Buddhism: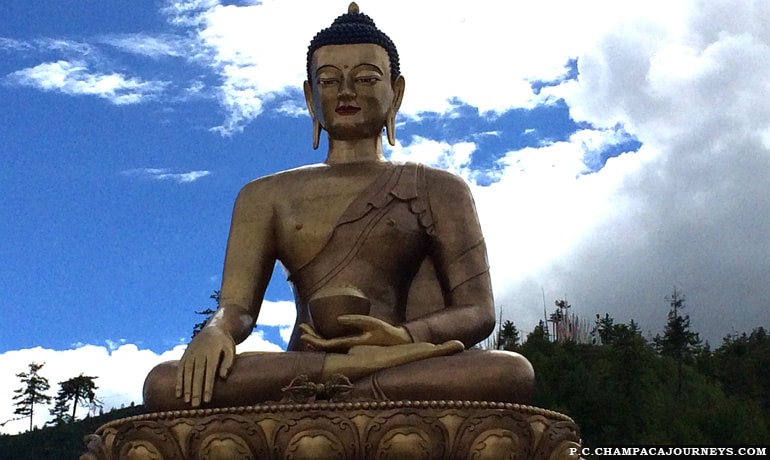 One of the major religions in Bhutan is Buddhism. The Buddhism practiced in Bhutan is Tibetan Buddhism but it largely differs from them in rituals and organization. Monks shave their heads and wear maroon robes. The same dress code is applicable for the nuns also. Buddhism teaches us to experience happiness through meditations. Many Hollywood celebrities such as Brad Pitt Angelina Jolie and Richard Gere have converted to Buddhism. If you are travelling to Bhutan you must visit the temples of Buddhism. Taktsang Dzong, Punakha Dzong and the Tango monastery are some of them. Bhutan is definitely one of the most beautiful countries in the world rich in culture as well as tradition. The people are very friendly and hospitable, especially to the tourists. Bhutan is still a developing nation who is striving to be up to date with the modern world. It is a country in which Buddhist traditional culture welcomes global developments.
---